The Sound of Money: Demand for Hearing Aids Creates Billionaires
(Bloomberg) -- Longer lifespans are music to the ears of the folks at Amplifon SpA.
Shares of the hearing-aid maker more than doubled since the start of 2017, fueled by demand from an aging population, helping to make its biggest shareholder a billionaire. Chairman Susan Carol Holland owns 44.9 percent of the Milan-based firm through her family's holding company, accounting for most of her $2.3 billion fortune, according to the Bloomberg Billionaires Index. A small part of her stake is pledged as collateral for a loan.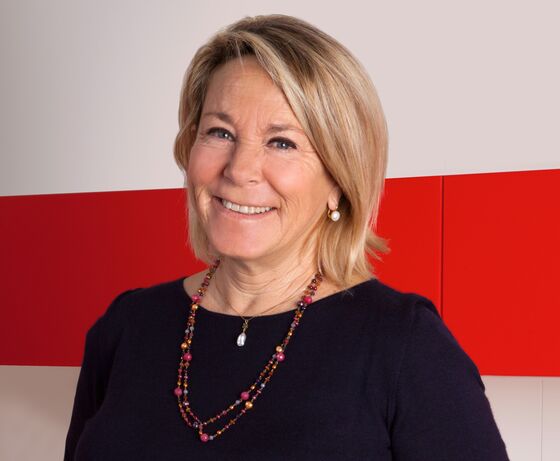 The United Nations projects that the global population of people 60 or older is expected to double to 2.1 billion by the middle of the century, and the hearing-aid market is forecast to expand almost 6 percent a year through 2022, according to research firm Technavio.
"Once you're past the age of 35, everyone's hearing begins to deteriorate," said Fiona Watts, an audiologist and hearing therapist in Bristol, England. "It's extremely unusual to see an 80-year-old person who isn't wearing a hearing aid."
An Amplifon spokeswoman said Holland, 62, was unavailable for comment.
Her fortune is built on the work of her father Charles, a British army and special forces veteran who parachuted into northern Italy in 1944 to work secretly with rebel groups as part of a guerrilla war against occupying Nazi forces, according to March 2001 obituary in Rome's la Repubblica newspaper. In 2016, Amplifon created an award in his name to recognize outstanding bravery.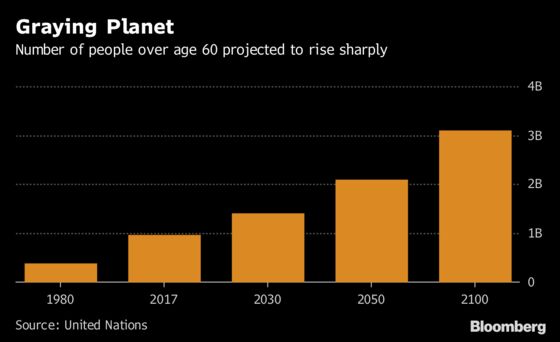 He started Amplifon in the wake of World War II and the company benefited from the invention of the transistor, which helped hearing aids become smaller and more commercially appealing. Today, it's the world's largest hearing-aid retailer, with 10 percent of the market and stores in more than 20 countries.
Susan Holland joined Amplifon in 1983 after working as a speech therapist and has been chairman since 2011, when she took over from her Italian mother, Anna Maria, who oversaw the initial public offering a decade earlier. The shares have returned almost 1,000 percent, including reinvested dividends, since the IPO.
Amplifon "is one of the fastest-growing companies in med-tech," said Kit Lee, a London-based analyst at Jefferies Financial Group Inc. who has a buy rating on the stock and a 22-euro price target. That's 15 percent higher than Thursday's closing price of 19.21 euros.
Holland isn't the only billionaire to recently emerge from the industry.
William Austin, 76, founder of closely held Starkey Hearing Technologies Inc., became a billionaire in 2014. The Eden Prairie, Minnesota-based company -- the only U.S.-based member of the so-called "Big 6" hearing-aid makers -- counts five presidents, two popes and Dolly Parton among its clients.
Hans-Ueli Rihs, meanwhile, owns 5.7 percent of Sonova Holding AG, the largest provider of hearing-care products by revenue. Shares of the Staefa, Switzerland-based company climbed to a record last month and account for more than half of his $1.1 billion net worth, according to the Bloomberg index.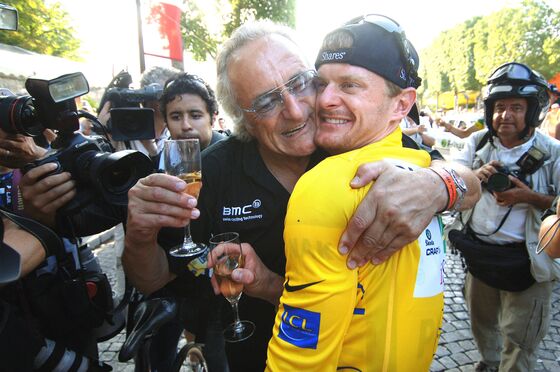 Sonova didn't make Rihs available for comment.
The company also sells hearing aids directly and boosted its retail presence two years ago by acquiring Amplifon's main rival, AudioNova International. Since then, Sonova has sold its Portuguese retail business to Amplifon to focus more on other markets.
See also: New global giant set to shake up hearing-aid industry
Sonova already had spawned at least one other billionaire.
In 1985, Rihs and his late brother, Andy Rihs, along with business partner Beda Diethelm, became shareholders of the company, then named Phonak Holding AG. Diethelm, a former technical manager at the firm, has been the top shareholder since 2016. Today, his 10.2 percent stake is worth $1.2 billion.
Andy Rihs, who died in April, had been chairman and chief executive officer and owned a larger share of the company than his brother until 2013. His 3 percent stake was worth about $320 million at the time of his death. Hans-Ueli Rihs also controls a Swiss casino business and owns the Young Boys of Bern soccer club, which just won its first league championship in three decades.
"It's intense competition among the manufacturers," Lee said of Sonova. "We've got the Big 6, but it looks like it'll be the Big 5 now. Could it become the Big 4? One day maybe."