Air France Unions Welcome New Boss With List of Grievances
(Bloomberg) -- Air France-KLM Group's French unions are drawing up a list of demands to present to incoming Chief Executive Officer Ben Smith as they continue to bristle over the appointment of a first foreign boss and the 300 percent salary hike that lured him.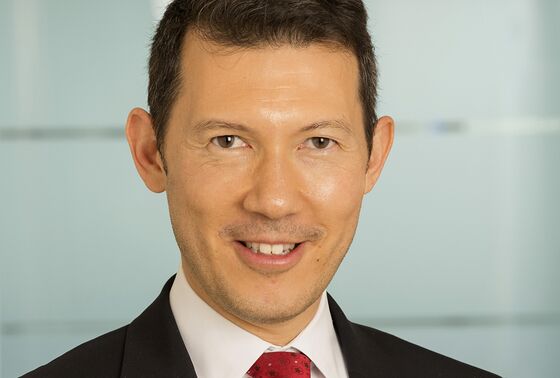 The Canadian, who starts before of end of next month, will be greeted by requests including higher pay for all staff, a growth strategy that safeguards jobs and the prioritization of expansion at Air France over more-profitable Dutch arm KLM, labor chiefs told Bloomberg News.
Ten organizations including the SNPL and SPAF pilot unions and bodies that represent cabin crew, ground staff and engineers will meet in Paris next Monday to agree a common stance. While talk of an immediate strike has been put on hold, Smith's potential annual pay of 4.25 million euros ($4.9 million) will become a focus for discontent if the demands aren't met, they said.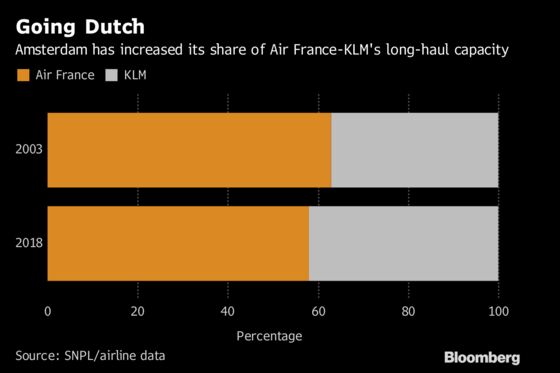 Smith, previously chief operating officer at Air Canada, where he made his name by extracting a 10-year pay deal from pilots and cabin crew, "must prove himself and justify his salary by solving the social issue and moving Air France forward," SPAF official Gregoire Aplincourt told Bloomberg. "If he doesn't, we'll see."
SNPL chief Philippe Evain said the idea of having an aviation professional at the helm -- in contrast to the government placemen who have most often run the company -- is "seductive," but that the choice of a foreigner when no French candidate was apparently seriously considered is "upsetting."
However, signs emerged Thursday that the united front is fraying. The SPAF said in a statement dated Aug. 20 that it will stop co-operating with unions that voiced opposition to Smith even before he was appointed. It called the SNPL's stance "clumsy" and denounced the idea of a lobbying campaign before the executive has a chance to prove himself.
Hanging over Smith's arrival is the threat of a return to strikes that have already cost Air France-KLM 335 million euros this year following 15 days of walkouts over pay. The confrontation led to the resignation of former CEO Jean-Marc Janaillac, who had prioritized investment in new planes to help defend market share and who succeeded Alexandre De Juniac, ousted after the confrontation between workers and management turned violent.
The pay deal that landed Smith, 46, is four times what Janaillac, 65, had received including bonuses and incentive payments, and won't make it any easier for him to fend off the salary demands at the heart of the dispute.
Jerome Beaurain of the Sud Aerien union, a mechanic, described the award as "scandalous" and said Air France needs a renewed collective work ethic, not a "savior." Asked whether the Monday meeting could lead to a resumption of walkouts, he said only that it was about discussing Smith's arrival.
Vincent Salles, an official with the CGT ground workers union, highlighted the contrast between the new chief's salary increase and the raise of about 5 percent being sought for workers, which would add around 240 million euros to the annual wage bill.
"It's hard to understand how the CEO can be paid so much when we're told that the company is in trouble and that other employees cannot get a pay rise," he said, adding that the deal Smith pushed through at Air Canada was itself "retrograde" for staff.
Smith's nationality, which before his recruitment led nine unions to label the hiring of a foreign boss "inconceivable" -- remains a bone of contention for many.
The SNPL's Evain said that stance is not xenophobic but a reflection of a "more distrustful" view of management and its plans for the group's French operations, especially in light of the relative success of Amsterdam-based KLM since the companies merged in 2004.
Paris has effectively been downgraded as a hub, the union says, accounting for 58 percent of the group's long-haul flights, down from 63 percent at the time of the combination. That's fueled resentment of growth at the Dutch business, which contributed 95 percent of profit in the strike-hit second quarter at a 12 percent margin, compared with 0.3 percent at Air France.
Unions want future expansion to be focused in Paris, aided by lower taxes and airport charges. But if Smith accepts their case he could find himself appeasing French workers at the expense of a rift in the Netherlands, where the VNV pilot union is threatening strike action of its own amid a campaign for a reduced workload and additional hiring.
A spokesman for Air France-KLM said Smith wouldn't be speaking with the press before taking over as CEO sometime before the end of September. The company declined to comment on the French union meeting.