Deutsche Bank CFO Urges Staff to Cut Travel to Hit Cost Goal
(Bloomberg) -- Deutsche Bank AG's chief financial officer wants staff to think twice before booking a flight.
James von Moltke urged employees in a memo circulated Friday to "take every opportunity to restrict non-essential travel" until the end of the year. "With your help, we will meet our cost-reduction targets," he wrote.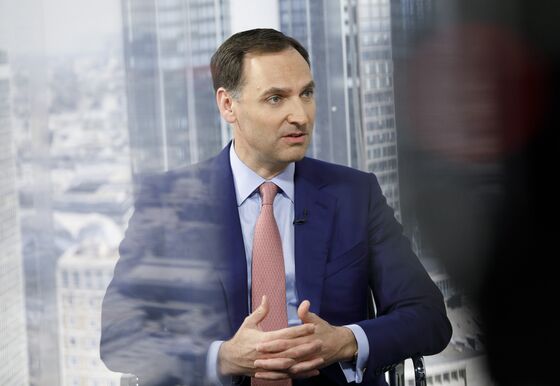 The travel curbs are the latest example of the cost-cutting drive under new Chief Executive Officer Christian Sewing, which has targeted perks such as first-class train tickets and even daily fruit bowls, Bloomberg reported this month. Sewing vowed in April that he will keep expenses below 23 billion euros ($26 billion) in 2018, largely by shedding at least 4,000 jobs by the end of the year. Instilling a more austere attitude toward travel is another essential element of Sewing's and von Moltke's effort to cut non-compensation expenses.
A Deutsche Bank spokesman declined to comment.
The bank doesn't break out travel spending in its results. But in the last quarter, general and administrative expenses, a category that includes travel, fell by 6 percent year-on-year to the lowest in at least four years.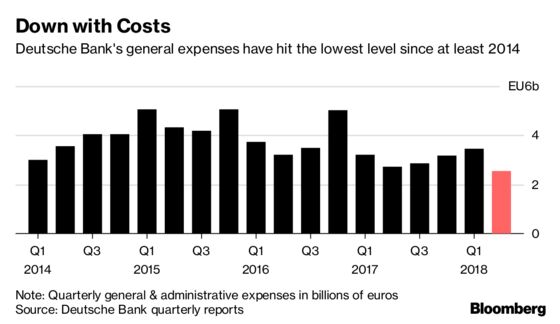 Last month, the CFO invited all Deutsche Bank employees to submit their own cost-cutting proposals, according to a person briefed on the matter who asked not to be identified. More than 500 submissions were received during the first 24 hours, the person said.
"We are grateful for the many ideas contributed by employees," von Moltke wrote in the memo. "Among these, travel expenditure is one of the most frequently-raised topics."