White House Called FCC to Talk About Sinclair's Tribune Deal
(Bloomberg) -- U.S. Federal Communications Commission Chairman Ajit Pai said White House counsel Don McGahn called him as the agency moved to scuttle Sinclair Broadcast Group Inc.'s proposed merger with Tribune Media Co. but didn't express an opinion about what should be done.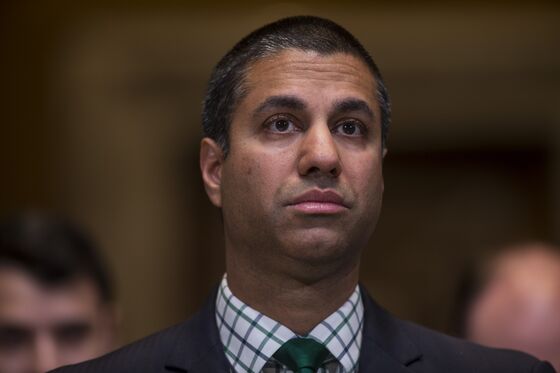 "He saw something in the news and wanted to know what our decision was -- or what the action was, proposed action," Pai told senators during a hearing Thursday. The call came July 16 or July 17, Pai said.
Pai on July 16 issued a statement questioning the legality of Sinclair's plans, and proposed sending the $3.9 billion deal to a hearing. Tribune withdrew from the deal Aug. 9.
In between, President Donald Trump tweeted, saying on July 24 that it was "So sad and unfair that the FCC wouldn't approve the Sinclair Broadcast merger with Tribune. This would have been a great and much needed Conservative voice for and of the People."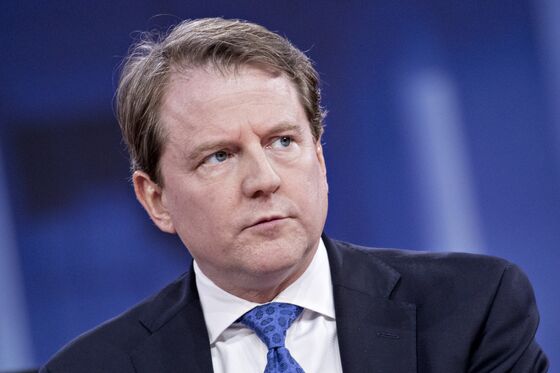 The politically conservative broadcaster is seen as friendly to Trump. He has praised the company on Twitter, saying it's superior to AT&T Inc.'s CNN and Comcast Corp.'s NBC. Its on-air voices include Boris Epshteyn, a former Trump aide.
Senator Richard Blumenthal, a Connecticut Democrat, asked Pai at the hearing if the administration had contacted him about the merger.
"No one has called from the White House to express a view," Pai replied. "We received one status inquiry."