Trump's Trade War Is Bumping Up Costs for Seattle's NHL Arena
(Bloomberg) -- Add this to the list of reasons why professional sports stadiums often cost more than expected: President Donald Trump's global trade war.
The backer of a plan to gut and rebuild Seattle's KeyArena said tariffs on construction materials such as steel, aluminum and rebar are ratcheting up the tab for the soon-to-be-overhauled venue, which will host an expansion team for the National Hockey League.
"We have seen a rapid inflation on those costs," Tim Leiweke, chief executive officer of Oak View Group, which is undertaking the project, said on the Bloomberg Business of Sports podcast released Thursday. "Even when you have manufacturers and suppliers that are within the United States, they know they can charge more now because of the tariffs."
While some U.S. firms have benefited from Trump's trade war, many have complained about the collateral damage. Companies including Caterpillar Inc., General Motors Co. and Harley-Davidson Inc. have all said that the tariffs will eat into their profits. Real estate services firm CBRE Group Inc. said in a March report that the extra expenses could exacerbate the already climbing costs to build commercial properties in the U.S.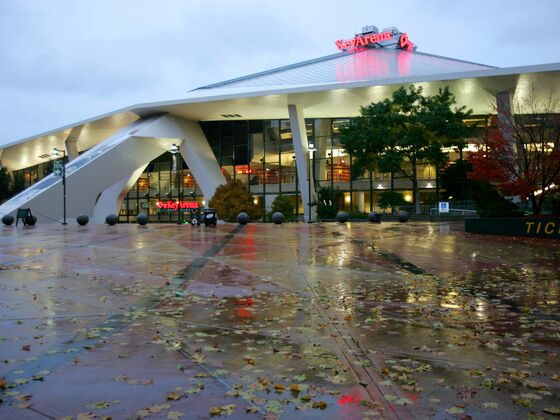 In Seattle, at least, taxpayers won't be on the hook for the extra money for KeyArena. That's because Oak View is pursuing the project with private money, a strategy that helps avoid the political fights involved with using public funds, Leiweke said. The NBA's Sonics left town in 2008 after owner Howard Schultz, founder of Starbucks Corp., unsuccessfully lobbied for taxpayer funds for a new facility to replace KeyArena. The team was sold to an Oklahoma City-led group and renamed the Thunder.
"Money is reasonably cheap still," Leiweke said. "If you can go out and borrow it at a decent rate, why not challenge yourself and put the burden on things like naming rights, suites, premium seats and sponsorship?"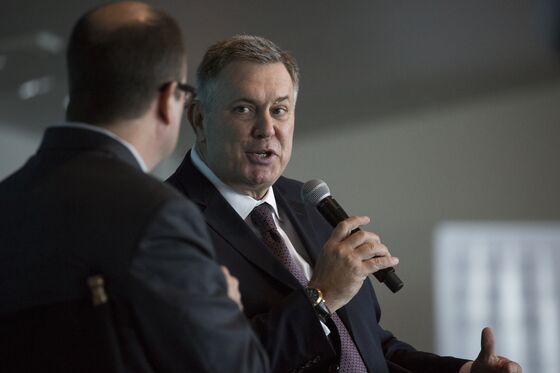 That could turn out to be a smart move. A plan to devote $180 million in tax revenue for upkeep of Seattle's Major League Baseball stadium recently drew questions from elected officials who say the region -- which is struggling with a soaring cost of living and homelessness crisis -- needs to prioritize spending on affordable housing.