Barclays Lures Large Analyst Team From SocGen
(Bloomberg) -- Barclays Plc, one of Europe's biggest investment banks, hired a team of equity analysts from rival Societe Generale SA as Chief Executive Officer Jes Staley seeks to make more money from trading stocks.
Warren Ackerman has joined from the French bank as head of European consumer equity research along with Michael Sanderson, who will be Barclays's co-head of diversified financial research, the London-based lender said in a statement. Four other analysts are also leaving for the U.K. bank.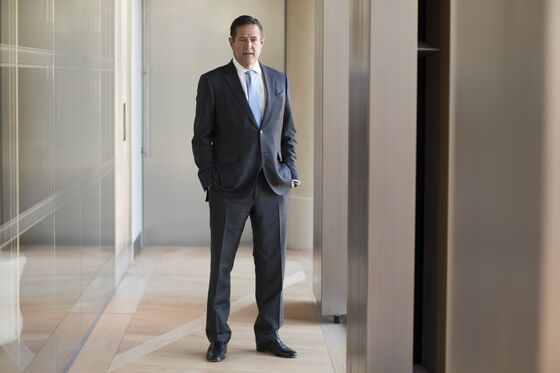 Barclays CEO Staley has approved the hiring of more than 50 equity traders and analysts since last year in a bid to revive the bank's stocks unit, which has struggled with underperformance and a dwindling market share, according to data compiled by Bloomberg Intelligence. The lender is also bulking up its research unit in response to sweeping European Union rules that took effect in January, known as MiFID II.
"These hires underline the positive reinvestment in our equities business and our ability to attract top talent," said Rupert Jones, Barclays' head of European equity research, in the statement. An official for Societe Generale declined to comment.
Barclays is also hiring analysts Laurence Whyatt, Arthur Reeves, Iain Simpson and Erwann Dagorne from Societe Generale. Omar Fall, an analyst covering European banks at Mediobanca SpA, will also join Barclays along with BNP Paribas SA's Matthew Joyce and Bank of Montreal's Paul May, according to the statement.
Staley, CEO since 2015, has shunted resources into riskier and more lucrative businesses in order to wrest more revenue from Barclays's investment bank. The lender this month reported second-quarter equities trading revenue of 601 million pounds ($774 million), a 32 percent surge on a year earlier that surpassed Wall Street rivals.
Barclays has also boosted equities hiring in response to the European Union's revised Markets in Financial Instruments Directive, or MiFID II, which forces banks to charge clients for analysis they often gave away for free in the past. As investors become pickier about what they pay for, some firms are wagering that they need to become bigger and better at providing research while others are scaling back.
The U.K. bank also lost a number of its top-ranked analysts last year as they left set up their own independent firms, betting they can make more money alone.