China's Xi Feels the Weight of the Crown
A few months ago, China's Xi Jinping seemed unstoppable, abolishing presidential term limits and enacting the most sweeping government overhaul in decades. Now, some in Beijing are wondering whether he overreached.
Xi has witnessed a level of public discontent unusual for China's tightly controlled politics, as Peter Martin and Alan Crawford report. The economy is slowing, the stock market is tanking, parents are furious over shoddy infant vaccines, prominent commentators are questioning Xi's policies, and western capitals and financial centers are growing wary of Chinese ambitions.
Then there's the spiraling trade war with U.S. President Donald Trump, which Communist Party leaders initially refused to believe would happen. It's all fueling a new sense of self-doubt in a country whose relentless march to country that's been on the march to superpower status.
Of course, Xi is still firmly in control of China's levers of money and power. And with more than 1.5 million officials already taken down by his anti-corruption campaign, he's more capable than ever of inspiring fear.
Still, there's a sense in Beijing that this summer may have been the end of the beginning for Xi. People feel more willing to push back.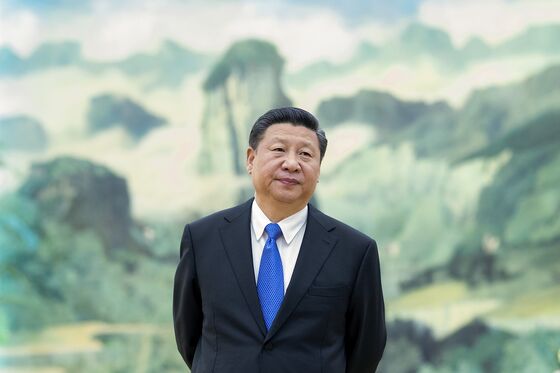 (Another) trade escalation | The U.S. said it will begin imposing 25 percent duties on an additional $16 billion in Chinese imports in two weeks, intensifying a trade war between the world's two biggest economies. The new list covers products ranging from motorcycles to steam turbines and railway cars. A U.S.-China trade war will reduce global output by 0.7 percent by 2020, Oxford Economics predicted yesterday.
Knife's edge | A Trump-backed Republican is clinging to a lead in a special election for an Ohio House district that Republicans have dominated since 1982 – the latest in a string of troubling signs for the president's party heading into the November midterms. The Ohio contest unfolded as cybersecurity experts are warning that the Trump administration isn't doing enough to defend against an increasing risk of Russian and other foreign election interference.
Erdogan's quandary | To get Turkey out of its current bind, its combative president will have to do something out of character: back down. Recep Tayyip Erdogan will need to give up a jailed U.S. pastor to avoid sanctions that will push his country to a financial crisis, and then let his central bank and other policymakers choose some painful decisions to get the economy back on track. If he doesn't, extreme measures — from capital controls to an IMF bailout — may be required.
Salvini's dark side | Italy is wrestling with the consequences of a populist campaign against migration amid a string of racist attacks and a jump in the number of Africans drowning off its coast. But, as Chiara Albanese reports, the deputy prime minister has many voters on his side.
Venezuelan plot | President Nicolas Maduro says 11 "hired assassins" trained in Colombia were offered $50 million to kill him. The thwarted attack at a military parade last weekend has given Maduro leverage to crack down further on his opponents, with Justice First, the largest opposition party, saying lawmaker Juan Requesens has been detained by intelligence police.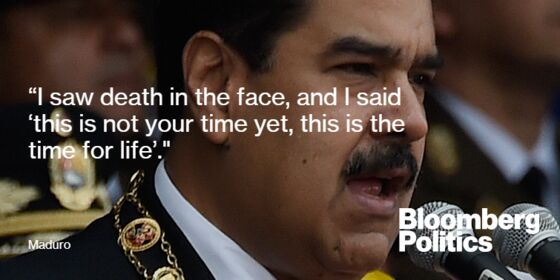 Rick Gates, the star witness in Paul Manafort's ongoing fraud trial, admitted to lying, stealing and cheating under two hours of withering cross-examination. Yet he insisted he's telling the truth now about how he helped Manafort hide millions from U.S. tax authorities and deceive banks to obtain loans.
The Democratic Republic of Congo's ruling coalition will name its candidate for December's presidential elections today, answering the question of whether Joseph Kabila will ignore a constitutional ban on seeking a third term and risk destabilizing Africa's biggest copper and cobalt producer.
And finally… A U.S. woman and her two year-old son entered the aviation record books yesterday when an Alphabet Inc.-operated drone delivered an ice cream and Popsicle to their home. "Airplane brought me a Popsicle," the toddler remarked. The Federal Aviation Administration-approved test was the most realistic public demonstration to date in the U.S. that people may someday get near-instant purchases sent to their home by unmanned devices.