Hedge Funds Play Polo in Hamptons for Anti-Poverty Charity
(Bloomberg) -- It was a result everyone could live with as a polo match gave way to an Argentine asado: The blue team beat the red team, 8-5, at the Equuleus Polo Club in Water Mill raising about $500,000 for the Robin Hood Foundation, the anti-poverty group based in New York.
Hedge fund manager Joe DiMenna had the home court advantage Sunday -- he's the owner of Equuleus -- and Nacho Figueras as a teammate, who was fresh from a playing a match in England for Prince Harry's charity Sentebale. Their NetJets-sponsored team was the winner.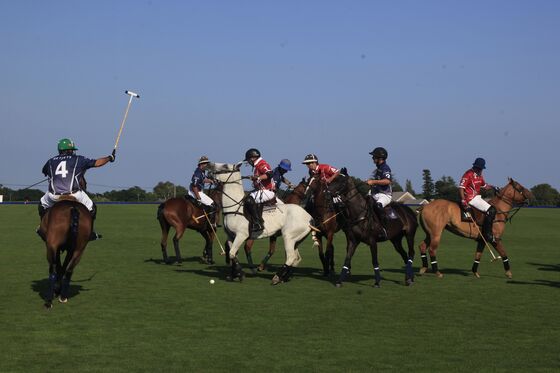 The losing team, sponsored by asset-management firm Guggenheim, wasn't too shabby, either. Stefano Natella, co-head of equities at Guggenheim Securities, got to play with Jessica Sailer Van Lith, the creative director of children's luxury retailer Maisonette, who's married to Guggenheim's Mark Van Lith. For Argentine cred, there was Cristian "Magoo" Laprida, who's been part of the Hamptons polo scene since he was a child.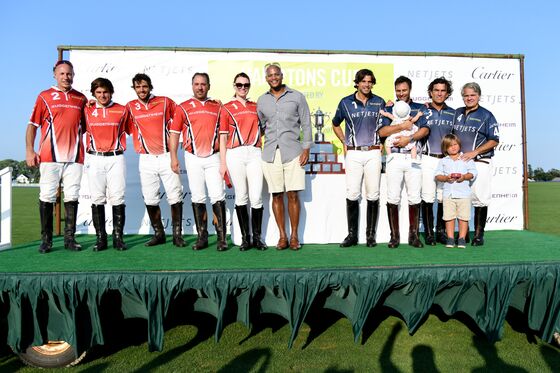 Sailer Van Lith won most valuable player alongside Figueras, who struggled a bit until he took DiMenna's mallet and scored two or three goals in a row. Natella scored once.
"I played poorly, but I have no mallet excuse," Natella said in a telephone interview Tuesday.
In the end, which adults claimed the awards didn't matter much to the children gathered along the field. They were more interested in meeting the winning pony, Margerita.
"We play an amazing game of polo, and it's fun for us to do it," Natella said. "In seven years, we've raised $4 million for Robin Hood."
As Figueras put it, "It's not a tournament where you're playing and the main thing is to win. The main event is to raise money and to have a good, safe game."
The event under the direction of Diana DiMenna is also about teaching children the sport. Robin Hood's chairman, Larry Robbins of Glenview Capital, showed his 2 1/2-year-old son Zander how to hold the mallet, then designated himself the "goal" so he could score.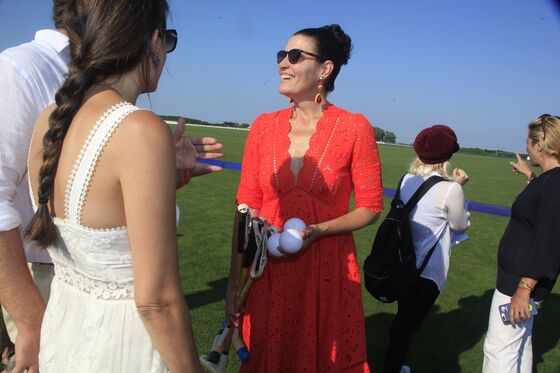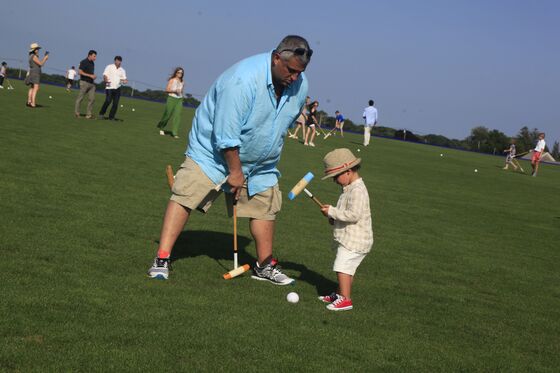 The heat on Sunday made the game a bit tougher than in past years. DiMenna said he contemplated going faster, because there's more breeze that way, but instead let others go by fast, so they could cool him down.