Exoskeleton Technology Supplier Surges on Ford's Purchase for Plant Workers
(Bloomberg) -- Ford Motor Co.'s purchase of exoskeleton technology for its plant employees is giving a vest manufacturer's shares a superhuman lift.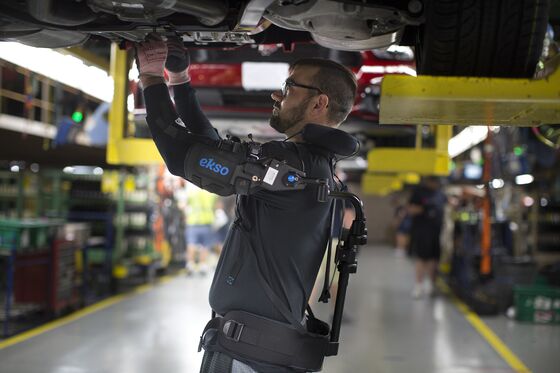 Ekso Bionics Holdings Inc. surged as much as 26 percent Tuesday after Ford said workers in 15 of its factories would use upper-body exoskeleton technology to support their arms while screwing bolts and performing other overhead tasks. The U.S. automaker already has started buying the company's EksoVests and will have 75 of them in plants worldwide within the next few months, Kelli Felker, a Ford spokesman, said by phone.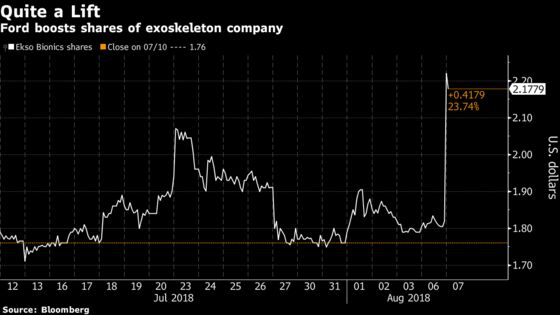 The Richmond, California-based company's products also assist with stroke and spinal cord injury rehabilitation and support construction workers. Ekso Bionics shares climbed 21 percent to $2.21 as of 10:25 a.m. in New York.