Deripaska Regards U.S. Sanctions Demands as Too Harsh
(Bloomberg) -- Oleg Deripaska sees U.S. demands for lifting sanctions on his businesses as unacceptable, complicating talks with the Treasury Department, according to people familiar with his thinking.
The Russian billionaire's view shows that talks with the Treasury on sanctions against aluminum maker United Co. Rusal, and its shareholder En+ Group Plc, aren't going entirely smoothly. Metals traders have largely been assuming that a deal will be worked out and aluminum prices have returned to pre-sanctions levels.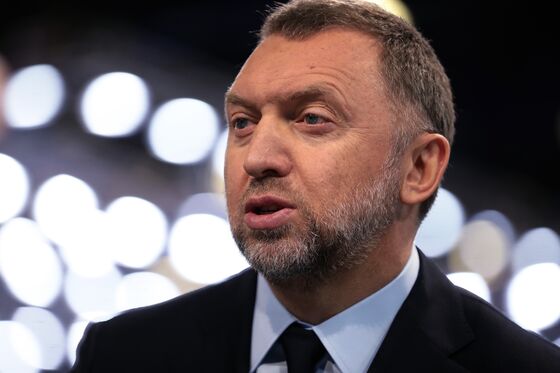 Deripaska believes the U.S. demands make no economic sense and are close to "enslavement," said the people, who asked not to be identified because the talks are confidential. They didn't elaborate on what he dislikes or how the matter might be resolved.
"If the agreement won't be reached, the U.S. still may keep extending the license for Rusal clients to work with it," said Kirill Chuyko, chief of research at BCS Global Markets in Moscow. "Otherwise, sanctions will hurt them rather than Deripaska."
A spokeswoman for Deripaska declined to comment.
There's still time for the two sides to find common ground. Greg Barker, the chairman of En+, is leading the talks with the Treasury and has traveled to Washington in hopes of reaching a deal, according to one of the people. The negotiations are ongoing and making progress, said the person.
Last month, Treasury Secretary Steven Mnuchin said the Treasury was in "productive discussions" with Rusal to resolve the issues.
Even so, the Russian billionaire's hard stance raises the possibility of no agreement before Oct. 23, when the full force of U.S. sanctions is scheduled to take effect -- a situation that could unleash chaos once again in the aluminum market. The Treasury has the option of simply extending the deadline to allow more time for talks.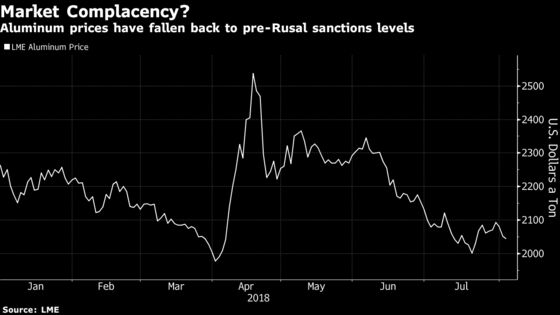 Without sanctions relief, En+, which controls 48 percent of Rusal, would have to consider a sale to China or nationalization, according to a filing last month by the company's lobbyist, Mercury LLC. Russian Industry Minister Denis Manturov said in April that the possibility of a temporary takeover of Rusal by the state or a government-owned bank can't be ruled out.
To persuade the U.S. to lift sanctions, Barker has proposed a plan that would require Deripaska to step away from his businesses, but still keep some ownership.
Deripaska has agreed to cut his stake in En+ to less than 50 percent -- from 66 percent currently -- and appoint a majority of independent directors to the board. The Treasury has indicated it may allow him to keep ownership of En+ in the mid-40 percent range, people said in May.
En+ has identified potential new directors, and Deripaska and his family members are planning to transfer some shares to a trust, which would reduce his stake to less than 50 percent, according to its lobbyist Mercury.
To implement the plan, En+ last month asked the Treasury to temporarily lift sanctions. Instead, OFAC extended the deadline, an indication that it's ready to continue talks, but unwilling to accept Deripaska's proposals.