Mortuary Company Stays Ahead of Debt by Digging Graves Before People Die
(Bloomberg) -- Cemetery companies usually wait until a person dies before digging the grave. Not StoneMor Partners LP.
StoneMor, the second-biggest U.S. operator of cemeteries and funeral homes, says burying the vault as soon as a client signs a "pre-need'' contract -- then uncovering it and burying it again when the customer is ready -- makes interment quicker for families of the deceased and allows the ground to settle, ensuring tombstones don't tilt.
"It's not uncommon,'' said Robert Fells, general counsel of the International Cemetery, Cremation and Funeral Association, of which StoneMor is a member.
But critics say StoneMor is drowning in more than $300 million of debt and needs to add revenue as quickly as possible. One way is to bury the vaults, even if they're empty, because this entitles StoneMor to tap customers' pre-need trust accounts.
"We're concerned that they have a limited amount of cash,'' said Edmond DeForest, a senior credit officer with Moody's Investors Service, which downgraded StoneMor's credit rating last month deeper into junk territory.
Leo Pound, a StoneMor board member and former interim chief executive officer, said the company has "more than adequate liquidity." Because StoneMor is a master limited partnership, its focus is real estate, unlike its competitors, which are more centered on their funeral-home businesses, Pound said. StoneMor has been pre-installing vaults since "the beginning," he said.
"We've been transparent about it," Pound said in an interview. "It's one of several sources of income. We continue to believe it's the right thing to do."
It's apparently good enough for most bondholders, who have kept the price of StoneMor's debt hovering close to par. Shareholders haven't fared as well, with the stock down 35 percent since the beginning of the year.
In 2016, StoneMor discovered accounting weaknesses, leading to restatements. Last month, Joseph Redling, the former head of Nutrisystem Inc., became the company's fourth CEO since March 2017. A change in compensation plans prompted a chunk of its sales force to quit, leaving the company with dozens of empty positions.
"We're rebuilding our sales force and continue to improve our retention," Pound said.
The problems have crimped StoneMor's ability to profit in what could be a lucrative business. More than 2.7 million Americans die every year, according to the National Center for Health Statistics. At the more than 19,000 mortuaries in the U.S., the median cost of a funeral with viewing and burial is around $7,360, the National Funeral Directors Association said. Some mausoleums sell for upward of $1 million.
"StoneMor's problems are self-inflicted,'' said Ji Liu, an associate at S&P Global Ratings Inc.
The increasing popularity of cremations, a less expensive alternative, could cut into future profit, the company warned in its 2017 annual filing. Cremations are performed for more than half of deaths in the U.S., a number that's set to increase to around 64 percent by 2025.
Even though StoneMor's debt is rated at distressed levels, its 7.875 percent bond due 2021 is trading at just below face value, according to Trace bond price data.
"Investors can look at the balance sheet and see how many assets they hold," said S&P's Liu. "They hold merchandise trusts, they hold cemeteries. If investors did a liquidation analysis, they might conclude that the value of the asset is greater than the value of the debt."
Because the Trevose, Pennsylvania-based company is a master limited partnership, it's designed to pay quarterly distributions to investors. But it needs to meet certain leverage ratios and stopped the payments last year.
In 2017 results filed on July 17, StoneMor reported annual revenue of $338.2 million, up 3.7 percent from 2016. The company said its overhead jumped 31 percent, primarily because of a $14.7 million rise in professional fees and recruiting costs resulting from the delayed filing of an annual report.
"With the amount of dollars we spent, we probably have the cleanest balance sheet you've ever seen," Pound said. "We've found that stability gives us a good foundation going forward."
Thomas Ryan, CEO of Service Corp. International, one of StoneMor's largest competitors, criticized the practice of "constructive delivery,'' or burying a vault before the customer's demise, at an investor presentation last year. StoneMor's structure as a master limited partnership makes it hungry for cash, he said.
"They're geared to drive cash flow first,'' Ryan said. "They would take a vault and bury it ahead of time because you can get the money out of trust. Well, that's a great idea, but the customer doesn't want the vault in the ground until they need it.'' SCI didn't respond to requests for comment.
StoneMor chooses a more aggressive accounting method so it can recognize the revenue before a person dies, Liu said. Its two publicly traded peers don't widely employ the practice, he said.
Pound, the StoneMor board member, said grieving families do, indeed, like the faster burials and more physically stable grave plots of pre-installed vaults.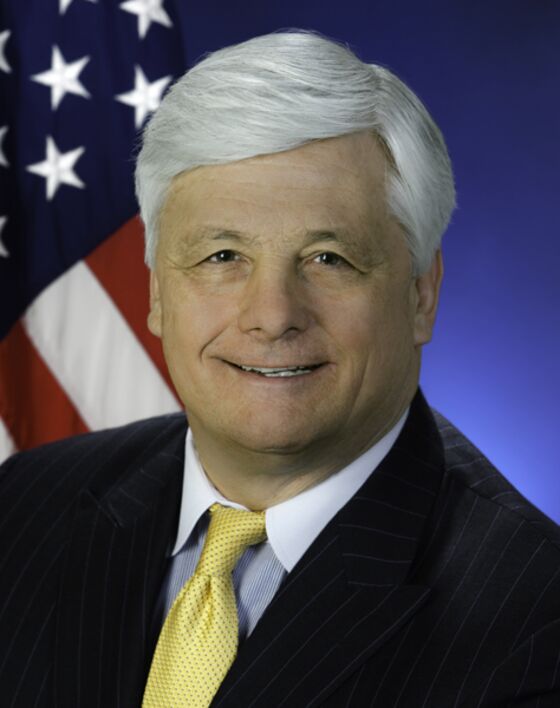 In a 2015 letter to Pennsylvania legislators, the U.S. Federal Trade Commission approved the practice of installing concrete vaults before a customer needs them, saying it was a natural hedge against inflation. It also said it's standard procedure at Arlington National Cemetery, where the country's military dead are buried, though veterans don't pay for the service.
Republican Pennsylvania State Senator Robert Tomlinson sees it differently. Tomlinson is a funeral director who represents the district where StoneMor has headquarters. He said vaults that have been lying underground for a number of years can become damaged, and many consumers might not know that they've signed on to such a plan.
"It does help the company's bottom line,'' he said.