Vodafone Could Be Ripe for Activist Investors
(Bloomberg) -- A weak share price, a fragile dividend and a switch of chief executives: conditions at Vodafone Group Plc may be ripe for a shake-up by U.S. activist investor Elliott Management Corp.
Elliott has built a stake in the world's second-largest wireless carrier, according to a person familiar with the matter who declined to be identified because it is private. The move comes at a critical time for Vodafone, which is battling intense competition in Europe and trying to rescue its share price from an eight-year low.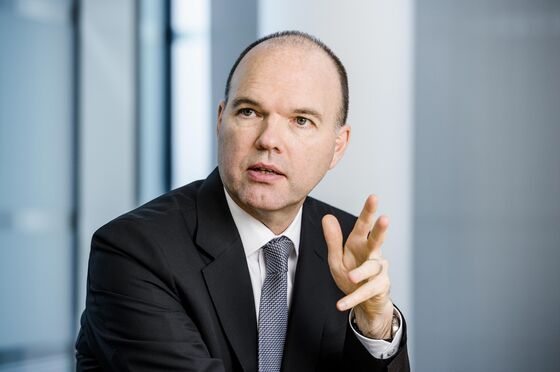 Outgoing Chief Executive Officer Vittorio Colao spent the past decade shifting Vodafone from a predominantly mobile carrier with sprawling global investments to one which is more focused on Europe and also offers bundled internet services. That has required investing in fiber networks and has put pressure on the company's ability to return cash to shareholders.
Keeping those shareholders on side is a top priority for Nick Read, who succeeds Colao in October, and who is charged with seeing through a $22 billion takeover of Liberty Global Plc's German and eastern European businesses.
Representatives for Vodafone and Elliott declined to comment. DealReporter reported earlier that Elliott had taken a stake.
What might Elliott want Read to do instead?
This would be the most compelling path for Elliott because it's the simplest way to cover the dividend and pay down debt quickly at the same time, Berenberg analyst Usman Ghazi said in a note to clients Tuesday. This would address the disconnect between investors -- who worry leverage will creep up as profits stagnate and expensive airwave auctions also sap cash -- and management, who say debt will be paid off because earnings are set to grow.
Selling 50,000 of Vodafone's roughly 110,000 phone towers and masts at levels similar to recent sales could net the company 12.5 billion euros ($14.7 billion), enough to pay down 40 percent of its almost 32 billion-euro debt pile, Ghazi wrote. This could also save on maintenance and upgrade costs as the sector advances into faster wireless technology.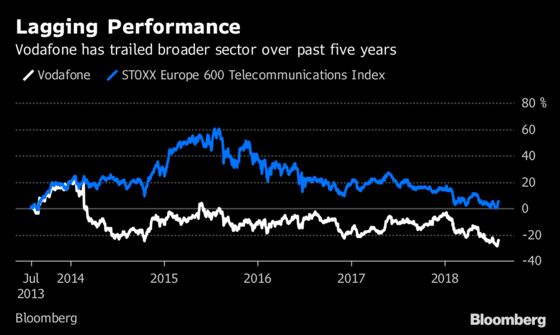 If Vodafone bought back its own depressed shares, it would also help pay for shareholder returns, creating more value for less risk than the megadeal announced in May to snap up Liberty Global's units, Bank of America Corp. analyst David Wright said in a note to clients Monday.
To pay for it, Vodafone would have to consider pulling out of the pact, which has a breakup fee of 250 million euros. Elliott previously pushed for buybacks in the case of Bezeq Israeli Telecommunication Corp.
Vodafone has assets dotted around the world that Elliott could pressure it to sell. Each comes with unique complications, according to Ghazi. Vodafone has the right to float its stake in its joint venture with Liberty Global in the Netherlands, VodafoneZiggo, for instance -- but only after 2019, with transfers to third parties barred for a year after that.
Meanwhile, the group's South African and Egyptian units contribute to synergies -- South Africa is "one of Vodafone's best assets," Ghazi said. And uncertainty around markets and politics in India and Turkey would make those units tricky to offload, he said.
Elliott could lobby Vodafone to scale back investments in building out its own fiber networks, instead using its size and influence to get better wholesale deals, according to Erhan Gurses, an analyst at Bloomberg Intelligence. That may help Vodafone better cover its dividend, he said. "Vodafone has a very high dividend yield, suggesting there are concerns in the market," he said. "Elliott would see an opportunity there."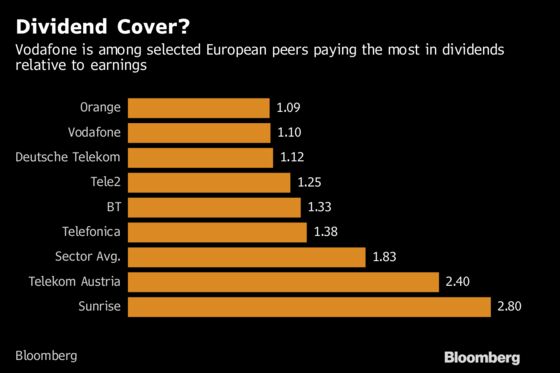 Telecoms aren't new to Elliott: the New York-based hedge fund recently claimed victory in a shareholder struggle for control of one of Vodafone's competitors, Telecom Italia SpA, in a bid to sell assets and reintroduce its dividend. The Italian former monopoly's investors in May backed Elliott President Paul Singer's proposal to overhaul the board, marking his company's first ever proxy win and a major defeat for its biggest shareholder, French media conglomerate Vivendi SA.