Steve Madden Warns Your Handbags Are Probably Getting More Expensive
(Bloomberg) -- Steven Madden Ltd. is the latest retailer to raise alarm bells that President Donald Trump's trade war is going to end up costing American shoppers.
In this case, the issue is handbags made in China, which are facing a proposed 10 percent tariff. If that happens, the company will be forced to raise prices for buyers in the U.S., according to Chief Executive Officer Edward Rosenfeld.
"We and others will certainly try to pass on a good chunk of this to the consumer," Rosenfeld said Tuesday on an earnings call.
A prolonged trade war would not be good news for Long Island City, New York-based Steve Madden. Last year, the company sourced 93 percent of its products in China and generated about 90 percent of its revenue in the U.S. That makes it one of the companies with the most to lose, Christopher Svezia, an analyst for Wedbush Securities Inc., said in a note earlier this year.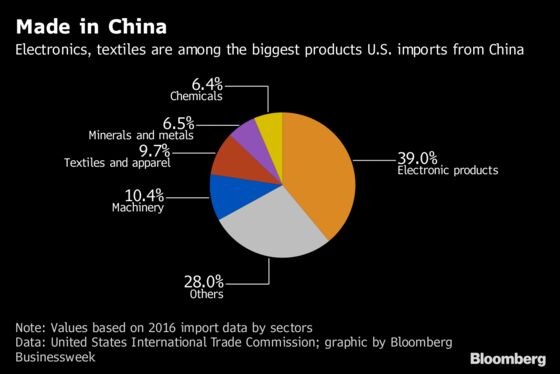 To offset its reliance on China, the company is considering shifting more of its handbag output to Cambodia. The retailer is already planning to do about 15 percent of its handbag production in the Southeast Asian nation this year, he said.
"Everybody in our space is in the same boat," Rosenfeld said. "Virtually all of our competitors make most if not all of their product in that category in China."
While China is a big supplier of handbags, shoes and apparel, many companies, including Coach-owner Tapestry Inc., have been diversifying sourcing in recent years to countries like Vietnam.