Builders to Banks to Reap Long-Term Rewards, Smead Says
(Bloomberg) -- Buy Bank of America, Disney and Lennar, contrarian Smead Capital Management said.
The flattening of the yield curve and fears of a U.S. recession are creating stock-picking opportunities in banks, builders and entertainment. While the economic recovery is proving to be the nation's second-longest on record, those expecting an end to this cycle look "foolishly premature," CEO William Smead wrote in his latest letter to investors.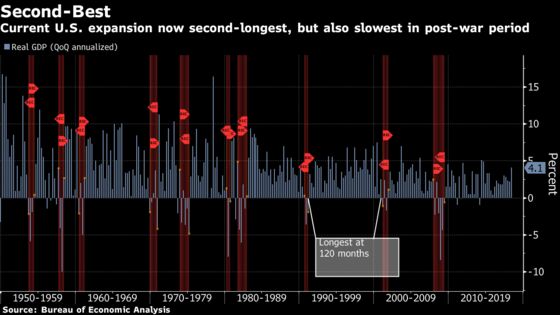 The best days are still ahead, he said, as "this recovery really started two years ago," when home building began boosting growth. The money manager's optimism stems largely from U.S. demographic data, which suggest to him that an increase in the number of 30 to 39-year-old Americans and an uptick in babies per household should fuel demand over the next five years.
Smead, which managed about $2.2 billion as of June 30 and is known for its contrarian views on tech, owns home builders NVR Inc. and Lennar Corp., and sees "a favorable entry point as they satisfy under-built home markets nationwide."
Discovery Inc., Walt Disney Co., and Comcast Corp. are also "begging" investors for capital while big banks could also benefit from future economic activity. Smead owns Bank of America Corp and American Express Co.