Puerto Rico Twitter Feud Spills Into Halls of Congress
(Bloomberg) -- Puerto Rico Governor Ricardo Rossello made himself clear: He would not testify before the House Natural Resources Committee unless Chairman Rob Bishop said he was sorry for a Twitter remark sent from the panel's account last week.
Well, it's hearing day, Bishop isn't apologizing and the impact of the spat could extend far beyond the governor's hurt feelings.
"Do I need to?" Bishop, a Utah Republican, said Wednesday in the Capitol. "No."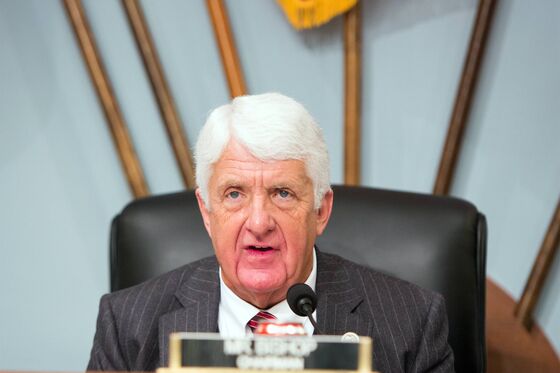 The tweet in question -- "Call your office, @ricardorossello" -- accompanied an invitation to the hearing today, where invitees will be grilled on a management crisis at the state electricity utility known as Prepa. Rossello has said the tweet falsely suggested that he was hard to reach. It may also have been a last straw for a governor who says the federal government has a colonialist attitude toward the island commonwealth, where residents are U.S. citizens but don't have voting representatives in Congress.
Puerto Rico has a tangled relationship with Congress. In 2016, amid an ever-deepening fiscal and economic crisis, lawmakers created a pathway for the island to enter a type of bankruptcy proceedings and address its more than $70 billion in debt. But in so doing, they also created an oversight board that many residents consider anti-democratic. Then, Hurricane Maria swept across the island last year and the territory also became dependent on the federal government for disaster aid.
It wasn't clear who authorized the tweet or whether it was written by a staff member. Rossello has demanded the culprit's firing. But Bishop said Wednesday that it was sufficient to have removed the post within 15 minutes and that no further apology was needed.
Puerto Rico has its own parties, but Rossello associates with Democrats in mainland politics. A letter Wednesday made clear that he wasn't over the sally from the opposing party.
"I do not appreciate your committee staff disparaging or demeaning members of my team or trying to make me or my government look uncooperative or politically motivated," he said Wednesday in a letter to Bishop, in which he confirmed he wouldn't attend the hearing. "Puerto Rico faces too many challenges to endure baseless, petty sniping from congressional aides."