It's Not Rationing: Brexit Britain Plans to Stockpile Essentials
(Bloomberg) -- Brexit campaigners have long urged Prime Minister Theresa May's government to do more to prepare for a no-deal departure from the European Union. They said it would bolster her negotiating position by making threats to walk out more credible.
Now the government is stepping up its efforts, but the details are a reminder of just how precarious a position Britain is in rather than any show of strength.
The plan is to get the message across to companies and citizens through the summer. It might also help focus the minds of lawmakers in the fall when May asks them to approve the divorce deal she strikes with Brussels—or risk the prospect of legal limbo and a hit to the economy.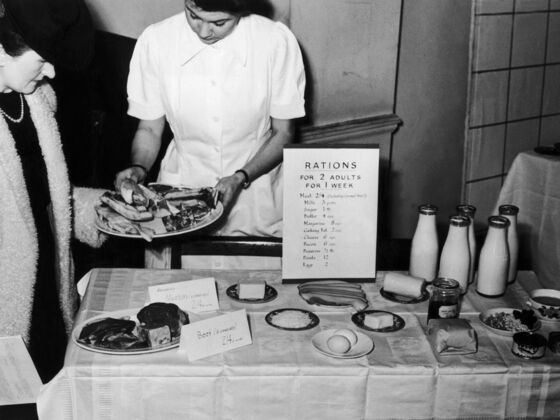 Here are some of the proposals being floated.
Stockpiling Drugs and Blood
Health Secretary Matt Hancock said on Tuesday the government is working to make sure medical supplies won't run out. "We are working right across government to ensure that the health sector and the industry are prepared," he said. "This includes the chain of medical supplies, vaccines, medical devices, clinical consumables, blood products."
U.S. pharmaceutical giant Merck & Co. is also planning for the possibility of a temporary supply blackout, and may stockpile as much as six months worth of goods, Bloomberg reported in June. The contingency plans include factoring in as much as two extra days of travel on routes between U.K. and EU destinations to allow for delays caused by border checks.
No-deal is a problem for food supplies because checks at ports—both for customs and regulations—could slow down deliveries and cause bottlenecks. Restrictions on free movement of labor could also have an impact on farmers' ability to grow and harvest food.
Brexit Secretary Dominic Raab indicated on Tuesday that plans are being made to stockpile food, but it's not the government itself that's doing it. He also tried to offer some reassurance that Britain gets its food from lots of places beside the EU.
The government's own documents say 70 percent of agri-food imports come from the bloc. J Sainsbury Plc warned in March that closing the borders just for a few days would result in "a food crisis the likes of which we haven't seen."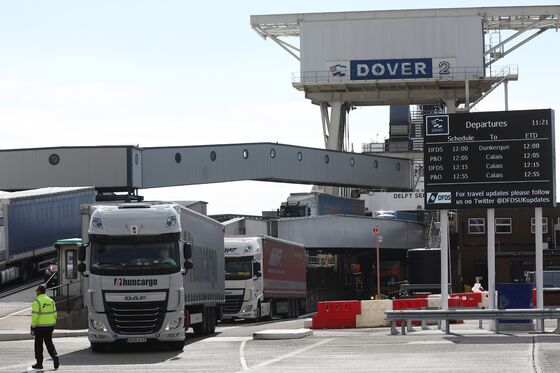 In anticipation of bottlenecks, the government has a plan to turn part of a major highway near the port of Dover into a holding zone for trucks. The other half of the motorway would be open to traffic, but only half as much as usual.
The Bank of England reckons there are 96 trillion pounds ($126 trillion) of derivative contracts at risk in the event of a no-deal Brexit. The U.K. side is taking steps to provide a temporary fix. The Treasury announced some legislation on Tuesday that would allow EU entities to continue operating in the U.K. while they seek new permissions. U.K. regulators want a coordinated governmental response. Their EU counterparts instead are pushing companies to make their own preparations.
Most officials don't think flights will be grounded. They reckon that even in the event of a no-deal scenario, the two sides will be able to come up with a temporary fix so that flights can take off. But Ryanair has issued dire warnings that planes might not be able to fly. That would make for a happy Easter holiday season. Easter is April 21; Brexit day is March 29.