Santander Profit Bolstered by Brazil After Lending Expansion
(Bloomberg) -- Banco Santander is riding Spain's economic recovery and rising demand for loans, helping offset emerging market currency volatility and the U.K. slowdown.
Net income of 1.7 billion euros ($2 billion) beat analyst's estimates in the second quarter, with earnings up in Brazil even after the real tumbled. In Spain clients took advantage of the economic upswing to take on more loans and park more money with the bank.
Santander has relied on growth in Brazil, its largest market, to drive profits. Latin America's largest economy continues to power earnings in spite of a 10-day truckers' strike protesting diesel prices, while a fifth year of growth in Spain is now starting to bear fruit with a recovery in local credit markets.
"Strikes in Brazil have had a negative impact on GDP but aren't impacting their results or performance," Daragh Quinn, an analyst at Keefe, Bruyette & Woods said. Higher net interest income in Spain "shows things have bottomed out in terms of margin pressure."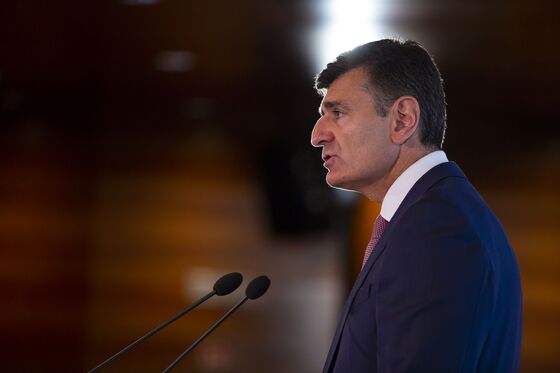 Santander boosted lending in all of its developed economies, Chief Financial Officer Jose Garcia Cantera said in a Bloomberg TV interview. "We have seen in Europe a positive quarter - probably the best quarter we've seen in a number of years," Cantera said.
In the U.K., lenders have had to set aside almost 40 billion pounds ($52.5 billion) to compensate customers who were mis-sold payment protection insurance. Santander said it has had to invest money in regulatory projects such as ring-fencing, which obliges banks to separate their investment arms from retail banking, and the European Union's Second Payment Services Directive which regulates payments in the region.
Santander shares rose 0.7 percent to 4.78 euros as of 10:03 a.m. in Madrid and have declined about 13 percent so far this year.
The bank's CET1 capital ratio -- a key metric of financial strength -- fell to 10.8 percent in the second quarter because of Santander Consumer USA minority interests and the restructuring of Banco Popular. The ratio could fall to 10.5 percent if a deduction for IFRS9 accounting regulations set to be implemented this year are included, according to Jefferies Group.
The lender has one of the lowest core capital levels among its peers but Chairman Ana Botin has said that its target of 11 percent for 2018 is appropriate for a bank focused on lending, rather than the more volatile environment experienced by investment banks.
Net interest income in Spain rose by a quarter while fees were up 19 percent to 671 million euros. Loan growth rose 1 percent in Spain and the U.K. from the first quarter and 4 percent and 3 percent in the U.S. and Brazil in constant euros, the bank said.
Santander also reported a 300 million euro charge in Spain for the consolidation of Banco Popular which it bought last year for 1 euro.
2Q net interest income fell 1.5% to 8.5 billion euros
Bad loans ratio 3.9%