U.K. Seeks Fund Manager for Electric Vehicle Charging Fund
(Bloomberg) -- The U.K. Treasury began its search for a manager to oversee a new 400 million-pound ($526 million) fund that will encourage drivers to switch to electric vehicles by building charging infrastructure.
The Charging Infrastructure Investment Fund manager will be tasked with raising 200 million pounds from the private sector to match the same amount of money set aside by the Treasury, which was first announced by Chancellor of the Exchequer Philip Hammond in last year's Budget.
"This fund is a vital step in our mission to change the way we travel, create new jobs and protect our environment for future generations," said Exchequer Secretary to the Treasury Robert Jenrick in a statement on Monday.
A lack of charging points is seen as one of the main impediments to the mass adoption of electric cars, which are unable to travel as far as conventionally-fueled vehicles. While gasoline prices have surged this year, the U.K. Treasury is growing increasingly concerned about the public health cost of air pollution.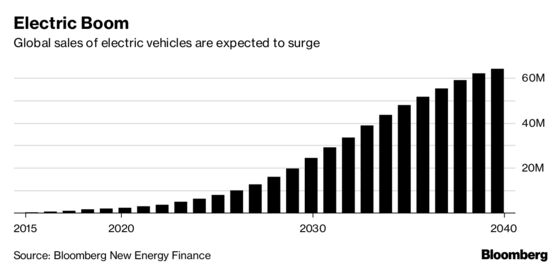 There were 1.1 million battery-electric and plug-in hybrid cars sold globally in 2017, a rise of 57 percent from the previous year, according to Bloomberg New Energy Finance. The research group projects that this will rise to 2.5 million by 2020.
All new homes built in the U.K. will soon be required to have charge points, according to a new Road to Zero strategy published by the government earlier this month. New street lighting columns also will be required to have charging points in areas with on-street parking and a 40 million-pound program will be introduced to test low-cost wireless charging technology