Trump Turns All-Caps Ire Toward Iran
In the war of words between Tehran and Washington, Donald Trump is brandishing the CAPS lock key as his administration seeks to stir up internal discontent with Iran's ruling clerics.
Next month, the U.S. starts imposing the sanctions it vowed when it quit the Iran nuclear deal. Iranian President Hassan Rouhani yesterday warned against threatening his nation's oil exports, saying any "war with Iran will be the mother of all wars."
Trump retorted with the kind of bellicose language he used against North Korea before sitting down with Kim Jong Un.
"NEVER, EVER THREATEN THE UNITED STATES AGAIN OR YOU WILL SUFFER CONSEQUENCES THE LIKES OF WHICH FEW THROUGHOUT HISTORY HAVE EVER SUFFERED BEFORE," he tweeted.
Trump may be trying to move past criticism he was too appeasing during last week's summit with Russian President Vladimir Putin. With tens of thousands of U.S. military personnel in the Gulf – where allies including Saudi Arabia are fighting proxy wars with Iran – he may also be trying to frighten Iran into negotiating a new deal that also addresses its ballistic missile work and support for militant groups. His administration plans to take its message to the Iranian people through new Farsi-language channels across television, radio and the internet.
"We do not believe they are interested in hearing the fake news any longer," Secretary of State Mike Pompeo said.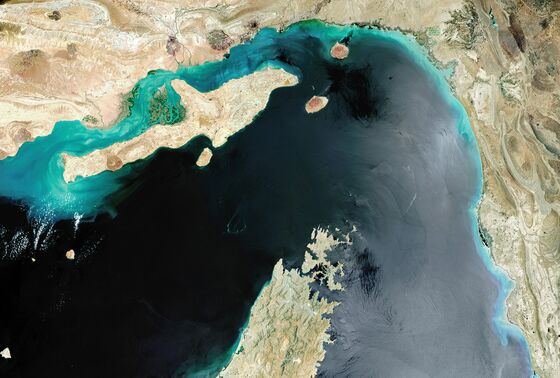 Two days in Argentina  | Treasury Secretary Steven Mnuchin landed in Buenos Aires for a G-20 summit on Friday with the risk of a currency war in the air, but in a press conference Saturday he hammered home America's longstanding commitment to a strong greenback. He also said the U.S. isn't trying to intervene in the dollar market. He left with the world's top finance chiefs feeling much more at ease.
Merkel challenger | In a year of German political turmoil, Finance Minister Olaf Scholz's calm has helped his popularity soar. As Birgit Jennen writes, the Social Democrat's closeness to France on European matters and focus on fiscal prudence makes him an ally of Christian Democratic Chancellor Angela Merkel. It also makes her vice chancellor a potential challenger further down the road.
Brazil's firebrand candidate | Jair Bolsonaro, a former Army captain campaigning on a law-and-order platform ahead of Brazil's presidential race, secured his Social Liberal Party's nomination yesterday, while struggling to find a running mate. In the most uncertain election since the country's 1985 return to democracy, Bolsonaro is leading polls on promises to tackle corruption and violent crime, while admitting ignorance on economics.
Fueling unrest | A $20 billion project in Mozambique is becoming a test case for the government's efforts to export natural gas as it struggles to thwart an emerging Islamist insurgency that's killed more than 50 people in the region this year. The new plant will uproot about 1,500 villagers and block their access to the ocean, the source of most of their livelihoods, a move that is upsetting residents that include potential militant recruits.
Democracy danger | More countries are holding elections, but on average, the world is becoming less democratic for the first time in decades. While Hungarians, Russians, Turks and Venezuelans voted this year, their ballots didn't count for much and, as our exclusive interactive dataviz shows, more voting does not necessarily mean more freedom.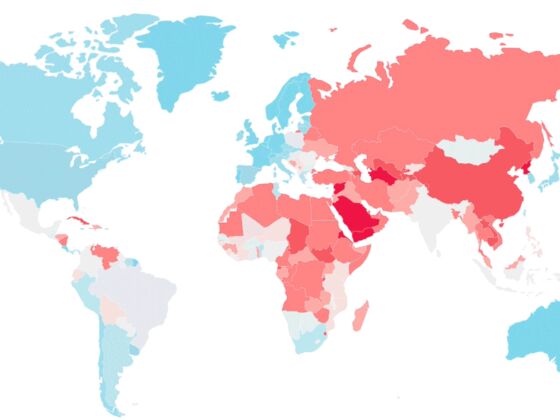 Prime Minister Theresa May's cabinet meets in northeast England today for a final time before summer recess. With the risk of no deal on the country's split from the European Union growing, the new foreign secretary is calling for more EU flexibility in negotiations and ministers start a week of European shuttle diplomacy.

U.S. Special Counsel Robert Mueller's first test in court is set to start this week in Alexandria, Virginia, where Trump's former campaign chairman Paul Manafort is to be tried on bank-fraud and tax charges.
The next litmus test for Democrats' attempts to claim a wave of congressional wins this November comes in an Aug. 7 special election for a U.S. House seat in the suburbs of Columbus, Ohio that Republicans have held for 36 years.
And finally… Emmanuel Macron is fighting to change the growing impression in France that his administration is sans reproche. So the last thing he needed was a video that emerged last week of one of his close aides beating a protester at a May Day rally. The aide has been arrested, and fired, but the omnipresent French president has gone very quiet.