Ferrari's New Boss Has Tough Shoes to Fill After Marchionne Exit
(Bloomberg) -- The hole left by the premature departure of Sergio Marchionne might be tougher to fill at Ferrari NV than at Fiat Chrysler Automobiles NV.
In contrast to the Italian-American carmaker, where succession plans for 2019 were well-advanced, Marchionne, 66, was set to stay on for another five years to oversee Ferrari NV's plan to double profit and expand the brand into sport utility vehicles and less extreme supercars.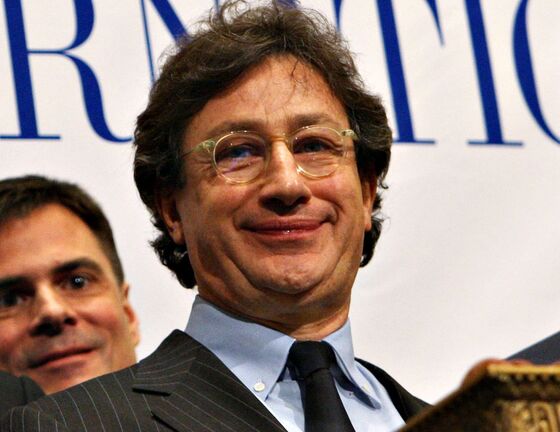 Louis Camilleri, appointed on Saturday after Marchionne deteriorating health left him unable to continue in his position at the carmaker, is a long-term solution to lead the manufacturer into its next expansion phase, two people familiar with the plans said. Camilleri, 63, joins from Philip Morris International Inc., where he is chairman.
The cigarette maker is a major sponsor of Ferrari's Formula 1 team, and Camilleri has served as a board member of the supercar-maker. He'll head a brand in flux: Marchionne hasn't finished his plan to introduce new products to to boost profits. A Ferrari spokesman declined to comment on Ferrari's succession plans.
Camilleri is inheriting "a product plan that's far from settled internally" and financial targets that "Sergio scribbled on a napkin and that may be difficult to deliver," Bernstein analyst Max Warburton said in a note. "There may be some significant downside, at least until the new guy can set out his plan."
Ferrari fell 5.7 percent, the most since February, and traded down 4.1 percent at 1:08 p.m. in local trading in Italy, valuing the stock at 22.5 billion euros ($26.4 billion). Fiat declined 2.4 percent.
The new CEO is still going ahead with an investor day planned for September, where he'll give more details about the five-year plan, and will hold a conference call next month, the people said.