Amplats Flexes Its Financial Muscle With Glencore Stake Deal
(Bloomberg) -- Anglo American Platinum Ltd. agreed to buy Glencore Plc's stake in a South African platinum mine as the world's top producer of the metal continues its shift toward newer, lower-cost operations.
Amplats, as the miner is known, is adding to output and boosting profit at a time when peers in the industry are closing shafts and cutting jobs to stem losses. The company, which has been selling and winding down older, higher-cost operations, earlier this year restarted dividend payments for the first time in six years and said Monday it has moved to a net cash position.
"We are generating cash, we are paying dividends, which completely sets us apart, not only in platinum mining, but generally in the mining industry in South Africa," Chief Executive Officer Chris Griffith said on a conference call.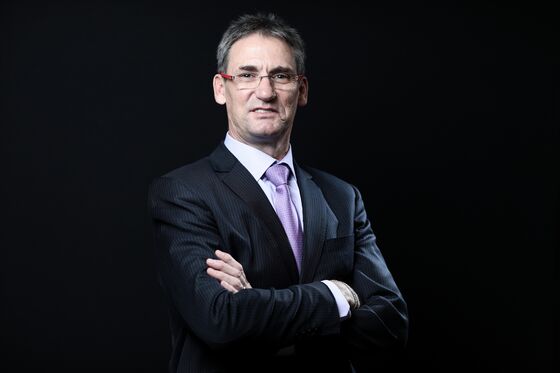 Amplats, controlled by Anglo American Plc, will pay about 800 million rand ($60 million) upfront for 39 percent of the Mototolo joint venture, plus additional monthly payments over six years that will be based on platinum-group metals prices denominated in rand, the company said. The total purchase price will be capped at 22 billion rand.
Amplats already owns 50 percent of Mototolo and would be prepared to pay another 350 million rand to buy out Kagiso Tiso Holdings, which holds the remaining 11 percent and has an option to sell its stake, Griffith said.
The purchase will provide Amplats with crucial infrastructure and allow it to create a "major PGM hub" with its adjacent Der Brochen resource, the company said. The Mototolo mine has five years left on the current mine plan but could be extended by 30 years, Griffith said.
"It's mechanized, low cost and it makes sense for us to own it 100 percent," Griffith said. "There is some additional benefit we think we would be able to get out of the asset."
Platinum miners in South Africa, the world's top supplier, are struggling as the metal trades near decade lows and as producers struggle to contain rising costs. Smaller rival Lonmin Plc is cutting 12,600 jobs over three years and Impala Platinum Holdings Ltd., the second-largest producer, said earlier this month it's working on a strategic review of its Rustenburg complex, where only three of the 10 shafts were making money as of March.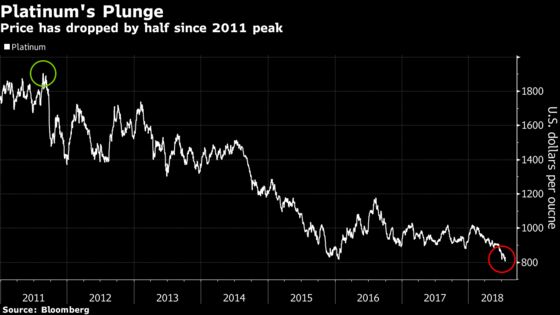 Amplats on Monday reported so-called headline earnings, which exclude some one-time items, of 3.36 billion rand, more than four times higher for the first half than the same period a year earlier. Earnings were boosted by operational improvements and an increase in the company's average platinum-group metals prices based in rand, the company said.