Papa John's Board Plans to Discuss 'Poison Pill,' WSJ Says
(Bloomberg) -- Papa John International Inc.'s board is planning to discuss and possibly vote Sunday on whether to adopt a "poison pill" aimed at preventing founder John Schnatter from gaining a controlling interest, the Wall Street Journal reported, citing people familiar with the matter.
A company spokesman wasn't immediately available to comment. A spokesman for Schnatter declined to comment.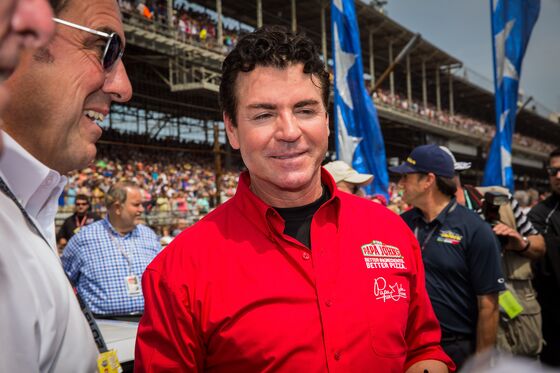 Last week, the pizza chain's board put further distance between the company and its outspoken founder over his use of a racial slur, agreeing to review all ties to him, evict him from the headquarters and remove him from all marketing materials.
A special committee of independent directors ordered the termination of a so-called founder's agreement that designated Schnatter as the brand's face and voice and is requesting he cease media appearances on behalf of the firm, the company said in a statement after a Sunday night board meeting.
Though Schnatter resigned as chairman this month and no longer holds a formal management role, he remains on the board and owns about 30 percent of the company's shares.