Trolls, Loan Sharks and Protest: Weekend Reads
It was a week dominated by the summit between Donald Trump and Vladimir Putin and the White House struggling to explain the U.S. president's posture on Russian election meddling. Political drama consumed the U.K. parliament, too, where it's become clear the country's most important economic and political decision since World War II – the terms of its exit from the European Union – will be taken on the back of a knife-edge vote later this year.
We've got analysis on those topics and more in this edition of Weekend Reads.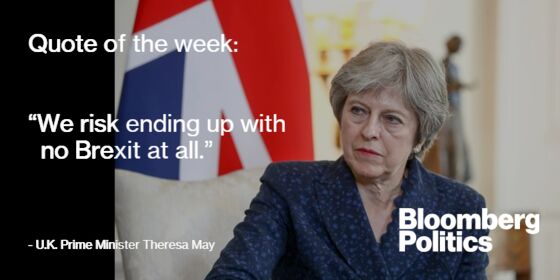 Dying Alone in Japan: The Industry Devoted to What's Left Behind
Economic insecurity is leading young Japanese to delay marriage and children — or skip them altogether. By some estimates, the country's population could shrink by a third over the next 50 years, and there's little chance the trend will reverse. Adam Minter looks at what a dearth of heirs means in one of the world's oldest societies.
And finally …  Cheaper than a Gulfstream, nimbler than a superyacht, a second passport — or a third or fourth — has become another trophy for the ultra-wealthy. Devon Pendleton and Sam Dodge show the cost of citizenship. Click here to see the details.