Pritzkers Raise $1.8 Billion From Wealthy Families for Fund
(Bloomberg) -- Just because you raise a buyout fund doesn't mean you're a private equity manager.
That's the idea Tony Pritzker and Paul Carbone pitched to wealthy families when setting out to gather $1.5 billion for the first private equity fund their PPC Partners investment firm marketed to outside clients.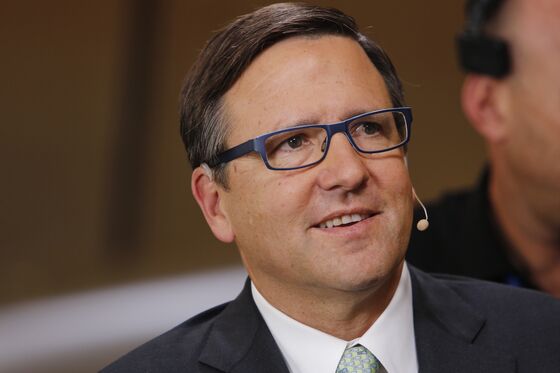 That pitch appears to have worked. PPC said Thursday that it's closed the fund with $1.8 billion. It will invest principally in family- and entrepreneur-owned businesses headquartered in North America, in sectors like packaging and health care.
"We wanted to form a bit of a club, in that we wanted to gather a select group of people who thought about investing the way we did, were supportive of how we invested," Carbone said in a phone interview.
PPC is blurring the lines between private equity and family offices. Pritzker and Carbone have long championed family capital over private equity money, encouraging owners of closely held businesses to look to family offices when seeking liquidity or capital. Those investors usually have a longer horizon, and may be more sensitive to the legacy of a family business.
Working with Credit Suisse Group AG, PPC targeted families with first- or second-generation wealth that would be able to co-invest, according to people familiar with the fundraising, who asked not to be identified because the information isn't public. Investors were expected to contribute a minimum of $25 million, according to a U.S. Securities and Exchange Commission filing.
About $750 million of the capital is from trusts belonging to Tony and J.B. Pritzker and their families, the people said. Some pension plans, insurance companies and endowments also invested, PPC said.
The billionaire brothers, scions of the family that owned Hyatt Hotels Corp., made a name for themselves buying and selling middle-market companies as part of the Pritzker Group. They hired Carbone, formerly managing partner of the private-equity group at Robert W. Baird & Co., to help. J.B. Pritzker has since stepped away from the business.
While the family previously invested alongside outsiders on a deal-by-deal basis, the latest fundraising formalizes the approach. The idea for the fund was born of a desire to maintain a strong team, build a network that can deliver on deals and participate in more transactions, Carbone and Tony Pritzker said in the interview.
By raising a fund, PPC may find itself dealing with some of the problems faced by traditional private equity firms: skewed incentives caused by charging outside clients fees, keeping enough money flowing in to support a talented and growing staff, as well as having to buy, fix and sell a company within a fund's lifetime.
Carbone insists they'll remain immune to such pressures. He characterized the fund's investment horizon as "extended" compared with most private equity funds, but declined to disclose specifics.
"These are people who want to build companies, who want to invest for the right time period to own the company," Pritzker said. "So we're very different from private equity."