How Europe Is Bracing for Messy Brexit: Dogs, Drones, Do Nothing
Brexit talks are stalled and Prime Minister Theresa May's divorce plan faces opposition on all sides. The European Union is telling governments and companies to prepare for the chaotic scenario of Britain leaving the bloc without an agreement in place.
As the U.K. government promises to step up its own preparations for a no-deal exit, some EU countries are taking it more seriously than others. Belgium and the Netherlands, with ports facing Britain, are among those leading the way. Greece and Italy are more relaxed. The more planning each side does, the stronger its negotiating hand in talks.
Here's a rundown of what countries are doing ahead of Brexit day next March.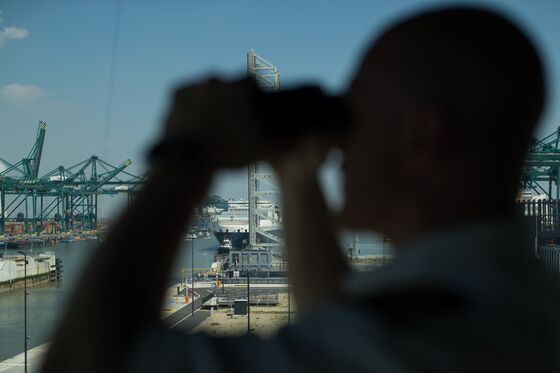 With Europe's second-biggest port at Antwerp, Belgium is investing in drones and underwater scanners for surveillance of its coastline and the North Sea. It will bring in more dogs for the detection of drugs and cash, according to the Finance Ministry. In addition, it is increasing its 3,400-strong customs force with a first wave of 141 new officers, who will be operational as of April 2019.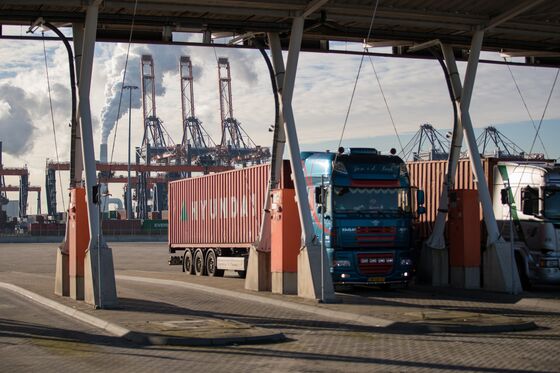 The Netherlands, home to Europe's largest port at Rotterdam, is hiring at least 750 more customs agents to help ensure a smooth adjustment to Brexit, boosting its 5,000-strong customs force by 15 percent. Dutch Deputy Finance Minister Menno Snel said the number of new agents may increase to 930 in the case of a no-deal scenario. The Food and Consumer Product Safety Authority also plans to boost staff.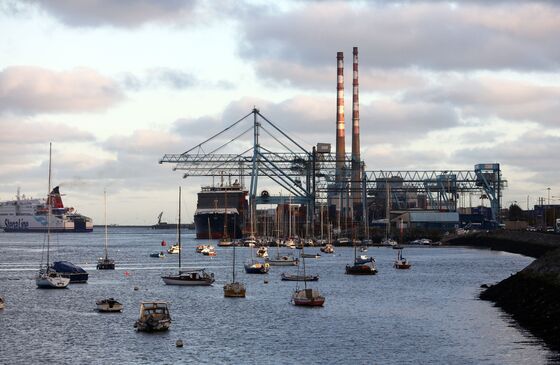 The Irish government has asked each ministry to identify the potential impact of a no-deal split and what resources would be needed to deal with it. Ireland is looking at hiring as many as 1,000 extra customs staff and vets, and setting up a system to settle shares and other securities traded on the Irish stock exchange. In addition, the state plans to move about 200,000 tons of oil reserves from the U.K. to Ireland or other EU states, the Sunday Independent reported. Dublin Port is preparing to build the extra infrastructure that would be needed. Ireland also has a 300 million-euro ($351 million) loan program to help companies deal with Brexit, and is lobbying Brussels to relax state aid rules to allow the government to help companies.
Greece is confident that a no-deal Brexit won't happen. But Georgios Katrougalos, alternate foreign minister, says the government is studying the "improbable" scenario, trying to estimate the possible consequences and taking the necessary measures. He gave no details of steps taken.
Italy's new populist and euroskeptic government doesn't yet have a contingency plan for a no-deal Brexit, which it considers a remote prospect, according to a senior official. But in September or October, the EU27 will have to start working on bloc-wide contingency plans, the official said.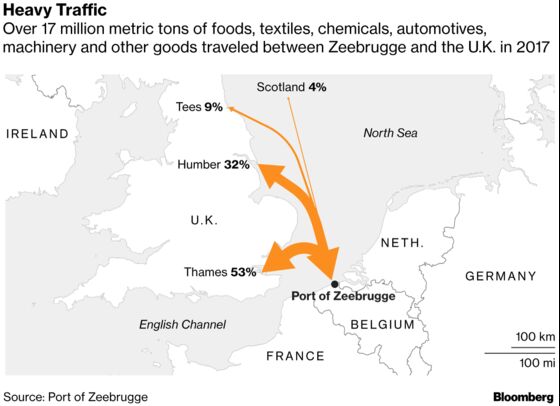 Poland has had several ministries analyzing the potential impact. The bottom line: A no-deal scenario would hit mainly those EU nations with large numbers of citizens living in the U.K., those with a trade surplus, or those which are net beneficiaries of EU funding. Poland falls into all three categories. The government is determining how many additional customs agents will be required and is investigating measures to limit the risks to business.
The German government has repeatedly warned companies and banks not to underestimate the risk and to prepare for it. Germany's customs officials have for months been preparing for all possible scenarios, said Finance Minister Olaf Scholz.
Spain's government is running an analysis of the different potential outcomes of the Brexit talks, including the cliff-edge scenario. The work includes input from companies and business groups. Since last year, Spain has been working on a plan to shield its tourism industry from any disruption to air travel.
Bulgaria is preparing for the risks of three possible Brexit scenarios -- a comprehensive accord, a partial agreement, and no deal. In September or October, the government will develop a detailed action plan for the three scenarios, the Foreign Ministry said.
France has been planning for almost two years in sectors spanning from fisheries and borders to financial services. But it hasn't published details. "We are obviously planning for all the hypotheses," said government spokesman Benjamin Griveaux.
Portugal expects no major changes or increase in staff at the ports of Sines and Lisbon no matter what type of Brexit occurs. Almost three-quarters of goods trading at the port of Sines -- the nation's largest -- is with countries outside the EU, so it's already well equipped to deal with shipments to and from non-EU nations.
Austria could deal with the additional customs workload "without a problem," according to the Finance Ministry in Vienna. No increase in customs staff is needed because the current WTO regime could handle shipments to and from the U.K. The ministry also said it is confident the country's banking industry is prepared for all scenarios.
The Danish government has instructed all ministries to prepare for no-deal, though it assumes an agreement will be reached. "All through this process, we've been preparing for the eventuality of a no-deal scenario," Finance Minister Kristian Jensen said. "We're paying attention to that, but our main scenario remains to have a deal with Great Britain."
Cyprus says it's "imperative" to get a deal. But it's also taking part in the Commission's contingency planning, with "all the relevant government services" involved, Foreign Minister Nikos Christodoulides said.
Estonia
Estonia is working on preparedness for all possible outcomes, the Foreign Ministry said.
The Finnish government has assigned ministries to prepare for any outcome in the Brexit talks, though Finland is relatively less exposed to a potential no-deal exit than many other EU countries. The aviation industry is one area of concern but no concrete contingency preparations have started.
Lithuania is discussing the potential impact with businesses but doesn't have specific contingency plans in place.
Romania is preparing for whatever outcome the Brexit talks yield, with its primary objective being to secure an exit deal, the Foreign Ministry said.
Sweden has appointed a "preparedness group" to look into the potential consequences, Swedish EU Affairs Minister Ann Linde said. "We still think there will be a deal, but we want to be prepared anyway," she said.