U.K. to Reveal Go-It-Alone Fighter Plane for Post-Brexit World
(Bloomberg) -- Britain will use the first day of the Farnborough air show to lift the lid on plans for a fighter jet that would compete with a model being developed by France and Germany, potentially ending decades of cross-channel cooperation on warplane production.
Defence Secretary Gavin Williamson is expected to flesh out the U.K.'s future combat aircraft strategy at the expo on Monday in a briefing hosted by BAE Systems Plc, the British partner on the current multi-national Eurofighter project, according to his office.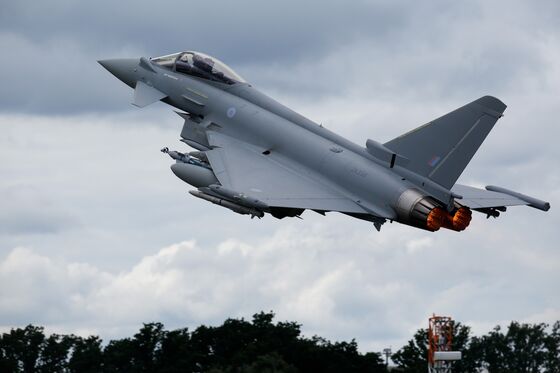 Options for the FCAS could include teaming up with aerospace companies in Japan and elsewhere in Asia, where demand for warplanes is increasing as China and India flex their military muscle. The new jet may also draw on an existing alliance between London-based BAE, Europe's biggest defense contractor, and Turkey to develop that nation's first home-built fighter, the TFX.
The U.K. began work on an independent fighter after the German arm of Airbus SE, which had developed the Eurofighter with BAE, responded to 2016's Brexit vote by moving to establish a new alliance with French warplane specialist Dassault Aviation SA. That threatened to eject Britain out of future developments or force it into the arms of the U.S., with which BAE is already partnered on the F-35 fighter, the world's biggest combat-jet program.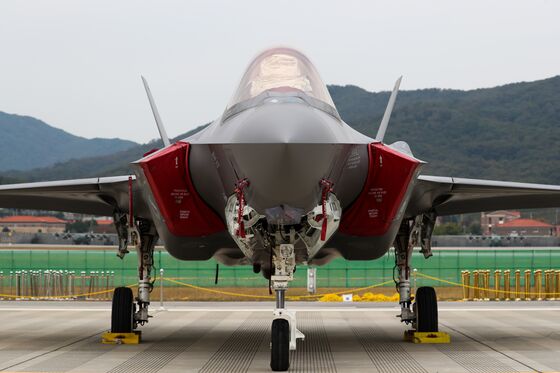 One avenue that's being explored by the U.K. is a pact with Sweden, where Saab AB makes the Gripen fighter, the Financial Times said earlier this month. Saab could equally join the Franco-German project after acknowledging that remaining solo is unlikely to be viable.
European Union companies and politicians have recently rowed back on suggesting Britain could be frozen out of so-called sixth-generation fighter plans.
Airbus defense chief Dirk Hoke said July 6 that there aren't resources for two competing projects, comments that came a day after French Armed Forces Minister Florence Parly suggested Europe needs to rebuild ties with Britain and BAE over fighter jets. Airbus CEO Tom Enders added that there's still time to come to a mutual arrangement, given that no development contracts have been signed and that the plane wouldn't be operational until about 2040.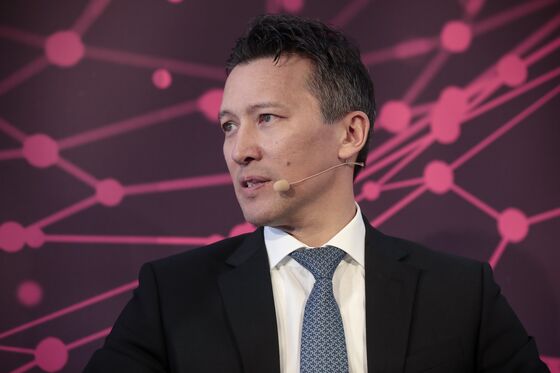 BAE and Dassault had been working together on combat drones that could replace manned warplanes by the time the next aircraft is required, and while the French company had suggested that plan was on hold, Parly indicated in her remarks that it remains an avenue for cooperation.
A new warplane would require tens of billions of dollars in investment, so EU states and companies may be wary of being unable to draw on the U.K.'s significant defense budget. Britain and BAE have also been more successful in securing export orders for the Eurofighter than Airbus or Italian partner Leonardo SpA.