U.K. Downplays 'Controversialist' Trump's Comments on Brexit
(Bloomberg) -- The U.K. moved to limit the damage caused by Donald Trump's extraordinary attack on Prime Minister Theresa May's Brexit policy, insisting that the U.S. president was not being "rude."
Foreign Office Minister Alan Duncan rejected Trump's warning that May's proposal to keep close ties with the European Union would "kill" any chance of striking a trade deal with the U.S.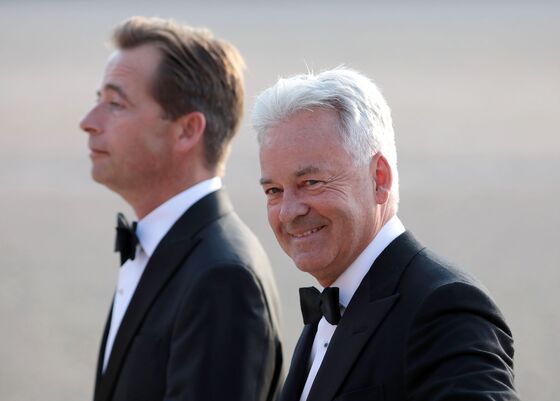 "Donald Trump is in many ways a controversialist, that's his style," Duncan told BBC Radio 4's Today program on Friday. "I don't think we see it as rude."
Trump used an interview with The Sun newspaper to criticize May's proposal to keep the U.K. tied to EU regulations for manufactured goods and agricultural products. He also pressed May's current sore point by praising Boris Johnson, who quit as her foreign secretary in protest at her blueprint for Brexit.
Duncan insisted that the mood during a dinner with Trump on Thursday was "fantastically positive" -- especially during discussions of U.S.-U.K. trade ties -- and that the president's visit was "most definitely" a success.
"We have received him with dignity and generous hospitality, and I hope that that will be the mood music within which there will be the serious discussions we always have in our engagement with the United States," he said.