Trump Will 'Never, Never, Never' Divide Europe, Le Maire Says
(Bloomberg) -- French Finance Minister Bruno Le Maire said the European Union will maintain a common front in response to broadsides from U.S. President Donald Trump on everything from trade to defense.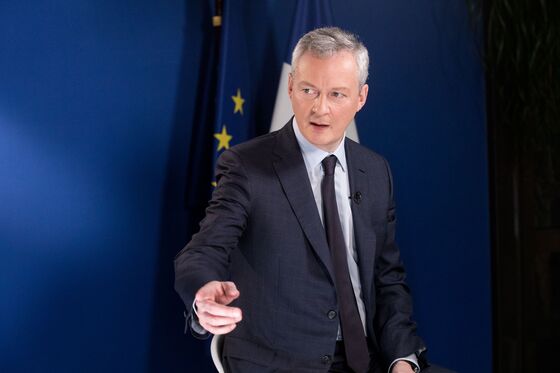 "Nobody will divide France and Germany -- never, never, never," Le Maire said on Friday, speaking to reporters alongside his German counterpart, Olaf Scholz. "And nobody will divide the EU member states."
Trump has accused the EU of "unfair" trade practices and threatened to impose tariffs on car imports as a means to reduce the U.S. trade deficit with the bloc. Trump has also singled out Germany, a major car exporter, for not spending enough on defense and for the planned Nord Stream 2 pipeline, which will deliver natural gas from Russia.
Scholz said that the U.S. has to talk with the EU, not individual countries in the bloc. "We are working together in the framework of the European Union," he said. "It is the EU that is responsible on tariff questions."