U.S. Virgin Islands Have Been Struggling With Job Losses Since Hurricanes
(Bloomberg) -- Puerto Rico grabbed the headlines in the aftermath of Hurricanes Irma and Maria almost a year ago. And yet the storm-wracked U.S. Virgin Islands, with 1/30th of Puerto Rico's population, are struggling too.
Total employment on the Virgin Islands dropped an estimated 12 percent, or 4,500 jobs, between August and November 2017 -- and only 600 jobs had been recovered by May 2018, according to a Federal Reserve Bank of New York blog post.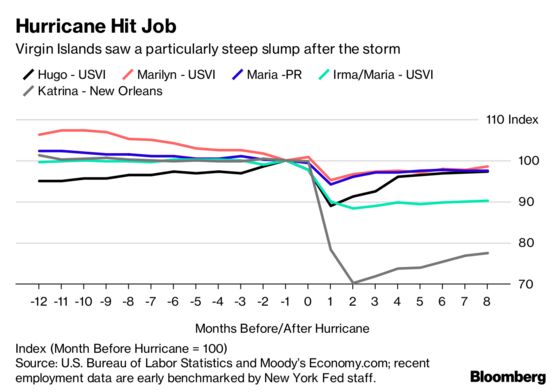 "Because tourism tends to be particularly sensitive to the aftermath of natural disasters, the Virgin Islands' dependence on this industry largely explains the relatively severe economic hit," the blog post said. "In contrast, Puerto Rico's economy is fairly diversified, with a growing but relatively modest tourism industry."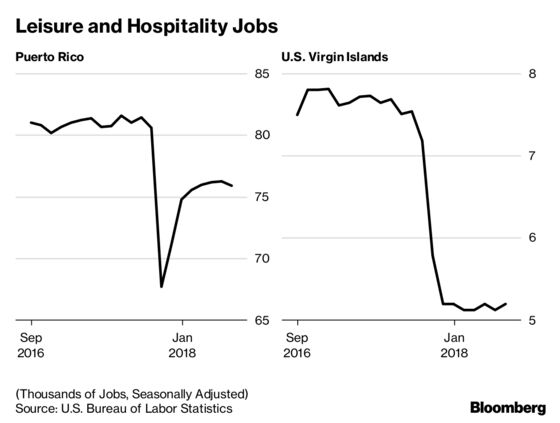 The Virgin Islands and Puerto Rico are part of the New York Fed's district.