Japan Warns U.S. Auto Tariffs Would Threaten Global Free Trade
(Bloomberg) -- U.S. trade restrictions, including threatened tariffs on cars and auto parts, would put "the global free trade system at great risk," the Japanese government warned on Friday.
Japan didn't explicitly threaten retaliatory measures if the U.S. imposed tariffs or restrictions on car imports, but said "rebalancing measures" by other countries "might well result in damage to the U.S. manufacturing and agricultural industries."
Japan's cautionary message to its longtime ally came in a public comment on the U.S. Commerce Department's investigation into whether imports of automobiles and auto parts pose a national security risk. President Donald Trump has threatened the EU with auto tariffs of 20 percent.
In its comment, Japan stressed its car makers' contributions to the U.S. economy. It noted that Japanese automakers produce "as many as 3.8 million cars" in the U.S., many of which are subsequently exported. Any U.S. trade restrictions "could seriously affect more than 1.5 million jobs created by Japanese auto-related companies in the U.S.," it said.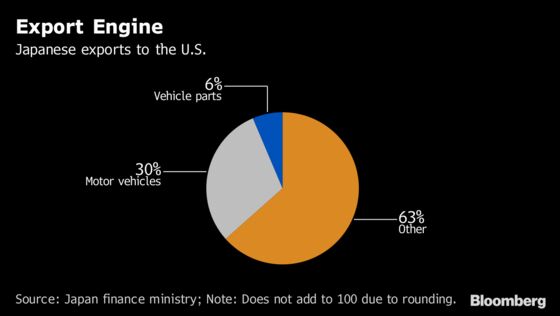 Mazda Motor Corp. on Friday became the latest auto company to condemn the Trump administration's move to consider car import tariffs, saying they would hit both the industry as well as U.S. consumers.
The Commerce Department investigation is being conducted under Section 232 of a 1960s trade law, the same tool Trump invoked in imposing global tariffs on imported steel and aluminum earlier this year. If the department determines auto imports pose a security risk, Trump can impose import restrictions, including tariffs, without congressional approval.
A 25 percent tariff on Japanese autos and parts would amount a levy of about 1 trillion yen ($9.1 billion) annually, according to Bloomberg Economics' Yuki Masujima. If Japanese auto exports dropped by about 600,000 vehicles, that would lower economic growth by 0.3 percentage point, according calculations by Nomura Securities.