Citi Bets on 32-Year-Old Goldman Trader to Rescue Junk-Bond Desk
(Bloomberg) -- Goldman Sachs Group Inc. senior executives tried to keep Sam Berberian. But the prospect of putting together his own bond-trading team lured the affable 32-year-old Jersey guy to Citigroup Inc.
Berberian, a prized trader who was co-head of Goldman Sachs's high-yield desk, joins Citigroup just as defections have hollowed out its junk-bond team. Kelly Maier, Brian Funk and Faraz Naseer, among others, have left. Some were poached by competitors while others left after grumbling about compensation, according to people familiar with the matter. The good news for Berberian is his appointment comes at a time when higher volatility and looser regulations offer a bright outlook for the desk.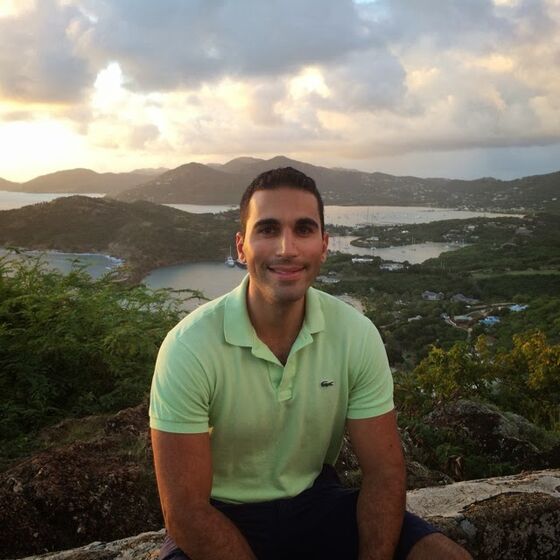 The hire is seen as a critical move for Citigroup veterans Joseph Geraci and Mickey Bhatia, co-heads of global spread products, as the unit is known. Berberian will be reporting to Vikram Prasad, who recently took over as Citigroup's global head of credit trading.
"The addition of Sam joining our deep, talented bench in credit has us poised for being able to deliver to our clients across the spread-products division," Bhatia said in a statement.
Berberian and a Goldman Sachs representative both declined to comment.
Berberian joined Goldman Sachs after graduating from the Massachusetts Institute of Technology in 2007. He earned his degree in mechanical engineering and finance.
The Toms River, New Jersey, native started at the New York bank at a time when credit derivatives tied to individual companies were still in vogue. The tribe of Wall Street traders well-versed in single-name credit-default swaps, as well as making markets in cash bonds, has been shrinking rapidly in the last few years. But products like CDS tend to be more popular during bear markets. With expectations of an eventual turn in the credit cycle, banks are seeking out traders with expertise in cash-bond trading and derivatives.
That was one of the reasons Citigroup was keen on giving Berberian the leadership role, according to people familiar with the matter.
Colleagues and those who've dealt with Berberian describe him as a client-friendly money maker for Goldman Sachs. He traded most of the debt in the tech-media-telecom industries, according to people who worked with him. He was supported by two strong analysts, Jason Kim and Frank Jarman. In that role, Berberian traded some of the biggest capital structures in the junk-bond world, such as the debt of Sprint Corp. and Frontier Communications Corp.
Berberian also played a key role in recent years in Goldman Sachs's attempt to expand beyond its core of hedge-fund clients and add more real-money counterparties to its customer roster -- a place where the bank has traditionally lagged its larger rivals on Wall Street.
He was among a class of traders who Goldman Sachs promoted to the ranks of managing director in 2015. That group included Thomas Malafronte -- Berberian's co-head on the high-yield desk.
Malafronte rang up gains of about $300 million in 2016, making him the most talked-about credit trader on Wall Street that year. His success established him as the most profitable employee on the desk.
Just last month, Berberian was hobnobbing with some of Goldman Sachs's most important leveraged-finance clients at its premium conference in the coastal California hamlet of Rancho Palos Verdes. Citigroup's approach came soon after.