Tariffs Take Toll on a Mainstay of Cape Cod Culture: the Shingle
(Bloomberg) -- When the guns of a global trade battle go off, there's no telling who, or what, will get caught in the crossfire.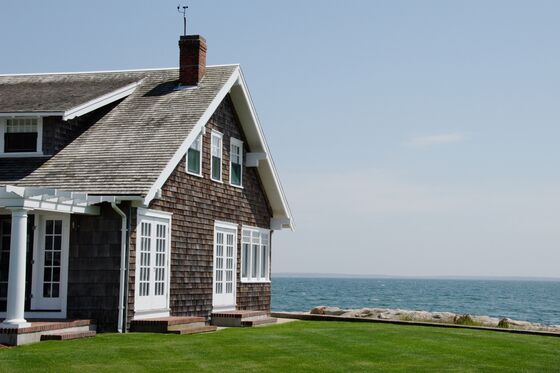 Among the Canadian goods the U.S. has targeted with tariffs is softwood lumber, vital to American builders. A small part of that output is the cedar shingle that springs to mind when one thinks of a Cape Cod-style home. The little wooden slabs were swept into the broader fight in March, boosting their price by more than 20 percent overnight.
Even the relatively few cedar-shingle makers based in the U.S. often rely on Canadian producers for kiln drying and pressure treatment, according to a filing that the Shake and Shingle Alliance made this month with the U.S. Department of Commerce. The Canadian trade group argues that its product falls outside the scope of the tariffs.
"That's the part that has me scratching my head, because nobody is benefiting from this that I can see," said Tony Shepley of Shepley Wood Products in Hyannis, Massachusetts, who searched for U.S. suppliers of white cedar shingles after his costs surged and found just two mills. Rising prices will be felt most in places like the state's coast, where the cedar shingle has dominated home design since the 17th century.
"That is the quintessential Cape Cod design element. I guarantee more white cedar shingles are sold on Cape Cod than anywhere in the world," though builders might now turn to vinyl look-alikes, Shepley said.
Roofing and siding, of which wood shingles are only one kind, together accounted for less than 10 percent of the cost of the average single-family home last year, according to the National Association of Home Builders. Still, U.S. builders and remodelers already locked into shingle-heavy projects will take a hit to profits, said Robert Dietz, the NAHB's chief economist -- before they shift the burden to consumers.
"In a real sense," Dietz said, "tariffs are very much taxes on homebuyers."