Nasdaq Stockholm Says MiFID II Creates New Conflicts of Interest
(Bloomberg) -- Europe's revision of market rules was supposed to address a key conflict of interest in financial research. But in doing so, it may well have caused a "more controversial" conflict, according to Nasdaq Stockholm AB.
The issue in question is the finance industry's response to a requirement to unbundle research, following on from the revised Markets in Financial Instruments Directive. MiFID II was meant to provide transparency by splitting research from brokerage services in the fee structure. But Lauri Rosendahl, the president of Nasdaq in the Nordics, says there's now a questionable link between the research being done and those paying for it.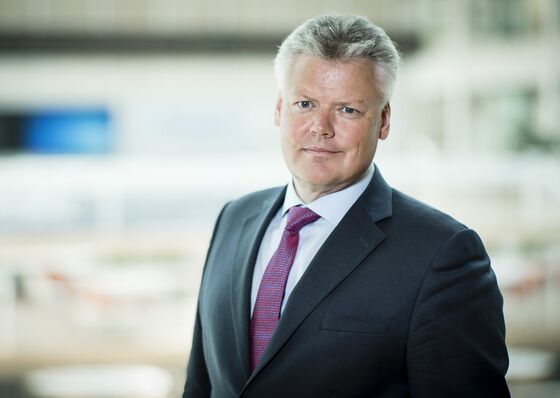 "I'm still worried that MiFID II will have consequences on research that the regulators didn't take into account when setting the regulations," he said in an interview.
Living with MiFID II: Six Months In, What's the State of Play?
Since MiFID II took effect in January, banks have increasingly been getting their fees from the companies they analyze for investors. That means that the subject of the research is also providing the financial incentive to carry out the impartial analysis.
"The question from a regulator perspective is: is this a better conflict of interest than the pre-MiFID II regulation? My personal opinion is that this is actually a more controversial and difficult situation. At least when it comes to the credibility of the research," Rosendahl said.
According to the Nasdaq Nordic president, last year about 300 of the roughly 1,000 listed companies traded on the exchange he helps oversee were paying for research on themselves. Rosendahl, who has himself worked as an equity analyst at investment banks including ABN Amro Holding NV, says that figure is heading toward 400, and "will likely keep growing."
He says the development is a "positive but controversial surprise."
Meanwhile, MiFID II is leading to several other changes in the way equity research is done. Rosendahl says the directive has "led to brokers having a hard time in maintaining their previous levels of research coverage." Some "have also cut the number of equities analysts, making it more difficult for them to track" small and medium-sized enterprises.
"This is naturally bad for our listed companies, since we have a lot of listed SMEs," he said.
Then there's the matter of so-called systematic internalizers. These tend to be larger banks that decide to trade directly with clients outside organized markets like Nasdaq. More lenders are doing so, because it relieves their clients of new reporting requirements demanded by MiFID II.
Rosendahl says this development also raises questions.
"After the MiFID II implementation, we can see that there's a trend toward much more SI-regulated equity trading," he said. "I think regulators should look in the mirror and ask themselves whether the end result with bilateral SI trading is better than the multilateral dark-pool trading and broker-crossing networks that we previously had."
"With multilateral dark pools, there's at least the opportunity that end-investor interests can meet and match a buyer with a seller, while in SIs, everything is only done against the balance sheets of the banks and brokers."
Rosendahl says the question is whether, "from a European risk perspective, is it good that 30 percent of all European equity trading is now bilateral against the bank balance sheets?"
The Future
Post-MiFID II, equity research will see the following key developments, according to Rosendahl.
*"On the traditional side, institutional investors will probably want to pay for even more exact recommendations and price targets, as valuation and timing usually are the two best ways of tracking who gives the best recommendations to know when the best moment to buy and sell is, and also what, for instance, the 12-month price target is and why it should be reached. I think that has value."
*"On the other hand, so-called specialist brokerages doing company sponsored research must still build their credibility in the market, and that will probably take time."