A New York Broker Dealer Is Getting Bought by a Crypto Exchange
(Bloomberg) -- Uphold, an exchange for digital coins and currencies, agreed to acquire New York-based broker-dealer JNK Securities Corp., the latest push by a crypto platform to position itself in more regulated markets.
"Many crypto assets (particularly ICO tokens) may be treated as securities in some cases," Uphold Chief Executive Officer Adrian Steckel said in a statement. "Through Uphold's new securities division, the digital currency platform would be able to offer sales and trading of ICO tokens and fractional equities and provide other exchange services," the company said.
Terms of the agreement weren't disclosed. If the deal gets the green light from the Financial Industry Regulatory Authority, Uphold will seek approval from the U.S. Securities and Exchange Commission to operate as an alternative trading system. While it's not a public bourse like the New York Stock Exchange, an ATS can provide many of the same functions of matching buyers with sellers of securities.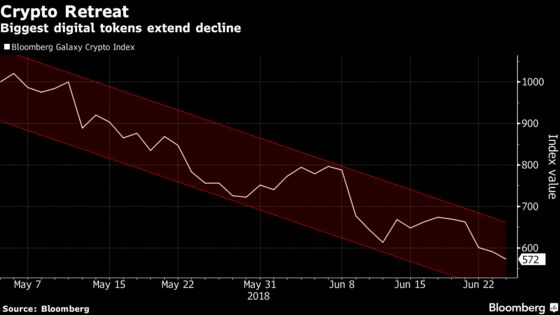 Uphold's move follows similar acquisitions by larger U.S. cryptocurrency exchanges. Coinbase Inc. said earlier this month that it's buying a trio of firms including a broker-dealer to offer customers blockchain-based securities. The Coinbase announcement came hours after Bloomberg reported that Circle Internet Financial Ltd. intends to pursue registration as a brokerage and trading venue with the SEC so it can help investors buy and sell tokens deemed to be securities.
Regulated trading platforms could eventually handle billions of dollars in tokens sold by companies in initial coin offerings. Despite a crackdown by the U.S., China and other countries, companies have already raised more than $9 billion through ICOs in 2018, more than double what they did all of last year, according to market tracker CoinSchedule. The SEC has said most of the coins are securities, which means issuers must register and comply with federal laws -- as do platforms that handle trading.
Uphold, formerly known as Bitreserve, currently allows users to send and receive eight different digital coins, as well as numerous traditional currencies, according to its website. The firm, which has offices in California, London, Portugal and Shanghai, has facilitated $3.6 billion of transactions. The deal, if approved, would give JNK clients access to crypto trading, potentially bringing new institutional investors to Uphold's platform.