Solar Records Set to Be Broken in Europe's Heatwave
(Bloomberg) -- A heatwave hitting Britain and France will extend to the rest of northwest Europe by next week, breaking solar power records.
The U.K. is poised for its hottest day of the year on Monday after notching up a solar generation all-time high last week. German sun-power output is forecast to reach a record at the weekend.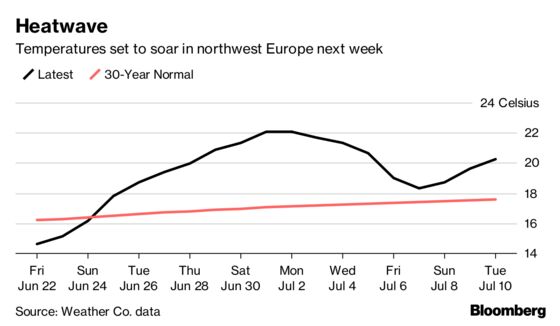 By next week, temperatures in the Netherlands and Germany will reach 30 degrees Celsius (86 Fahrenheit) with the hot weather likely to last into July, data from Radiant Solutions show. The U.K. maximum temperature is forecast to climb as high as 32 Celsius on Monday, according to the Met Office.
Britain's solar power output reached 9,380 megawatts on Friday, more than was forecast, data from National Grid show. Solar levels are expected to stay high for the rest of the month. German solar production is expected to reach a new peak of 29,179 megawatts on July 1.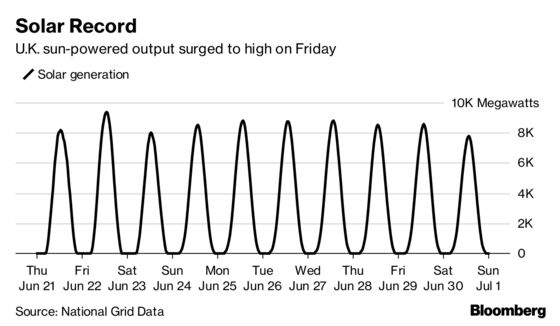 U.K. day-ahead power prices are trading at the highest for the time of year since 2008, and in Germany, they're at the highest since 2011.