HSBC Hires RBS's Stevenson to Become the New Finance Chief
(Bloomberg) -- HSBC Holdings Plc hired former Royal Bank of Scotland Group Plc Finance Director Ewen Stevenson to succeed Iain Mackay, completing a new leadership line-up that's taken over in the past year.
Mackay, once seen as a candidate for chief executive officer at the emerging market-focused bank, will retire after 11 years, the company said in a statement on Monday. Stevenson unexpectedly resigned at the end of May after he had been considered one of the top internal applicants to succeed RBS CEO Ross McEwan.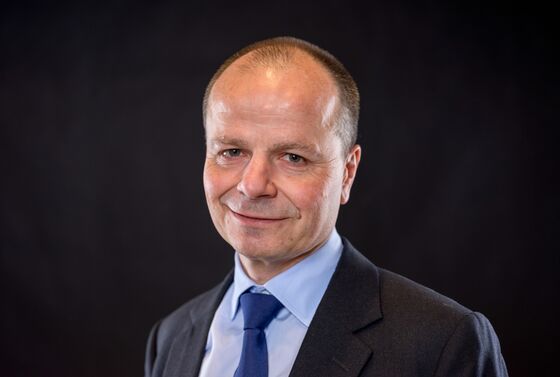 Stevenson, a 52-year-old New Zealander, joined RBS in 2014 after 25 years at Credit Suisse Group AG, where he rose to co-head of investment banking for Europe, the Middle East and Africa. Over the past four years, he worked closely with McEwan to shrink RBS back to a domestic U.K. retail lender and repair the damage caused by former CEO Fred Goodwin's global expansion, which ended in a government bailout.
"Ewen is a highly experienced executive with a proven track record as a chief financial officer," HSBC CEO John Flint said in the statement. "He is both a strategic thinker and a highly accomplished expert in his field."
An accountant by training, Scottish-born Mackay joined HSBC in 2007 after holding various financial positions at General Electric Co. in the U.S. Tucker considered him as a replacement for ex-CEO Stuart Gulliver, but the job went to another internal candidate, retail banking chief Flint.
Stevenson's hire comes two weeks after Flint unveiled the lender's new strategic plan. Flint and Chairman Mark Tucker, who joined in October, plan to pour as much as $17 billion into expanding its key Asian markets and improving technology. Flint was elevated to the top job at HSBC in February.
The timing of the retirement of Mackay will be confirmed in due course, the lender said in the statement. HSBC's shares dropped 2 percent at 706 pence at 12:56 p.m. in London.