Goldman Alumni Network Gets Creative to Boost Nature Conservancy
(Bloomberg) -- The vast network of Goldman Sachs alumni creating innovative financial instruments at the Nature Conservancy didn't manage to innovate on where to hold their gala.
On the night of summer solstice, when most of Manhattan headed outdoors to enjoy a spectacular sunset, about 450 funders of science and conservation spent Thursday evening at Cipriani 42nd Street, amid vaulted ceilings and scarce amounts of natural light.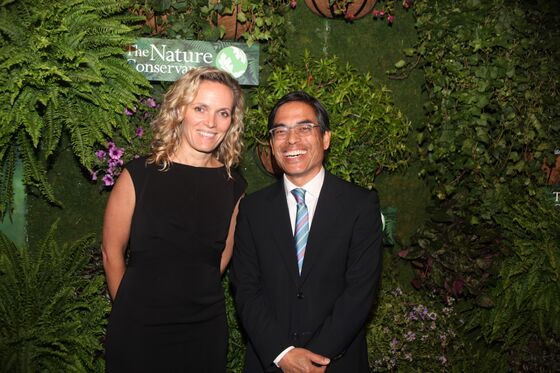 But there were plants, mostly native to New York, though a few hailed from Wyoming in deference to honoree Steve Denning, chairman of General Atlantic, who has a home in Jackson where he likes to gaze at the rise of the mountain, ski and ride bicycles, he said. The other honoree was Bank of America, with Keith Banks accepting. He said he enjoys the outdoors playing golf at his club in New Jersey.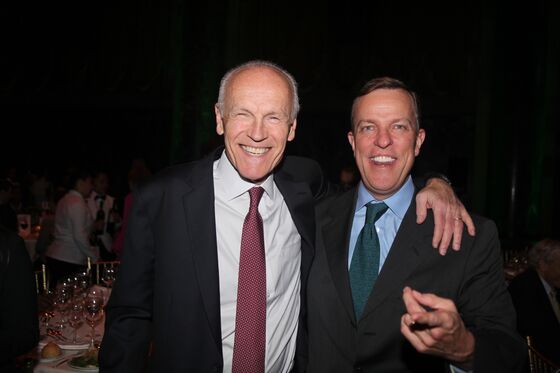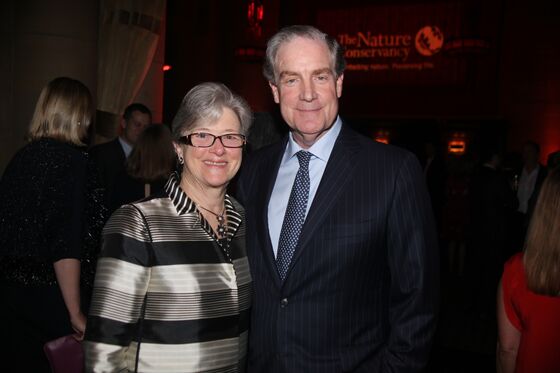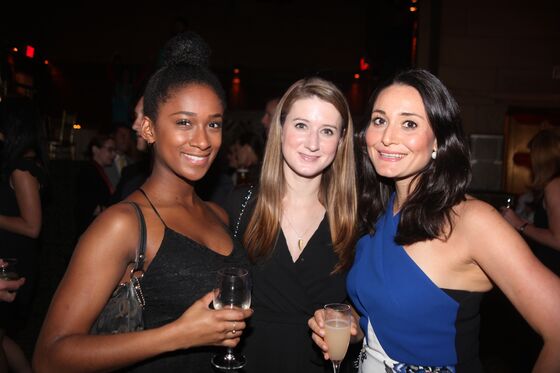 The sacrifice of not being outside might have been worth it: The evening raised more than $3.2 million. And to the table that contributed the most during the event, Dan Chung, the capital campaign chair and CEO of Fred Alger Management, offered a trip with him to the Caribbean to see the conservancy's work there.
The Goldman alums sought each other out, huddling in a group consisting of Mark Tercek, chief executive officer of the Nature Conservancy, John D. Gilliam and Joe Gleberman. "We were all partners at Goldman, back in the glory days," Tercek said.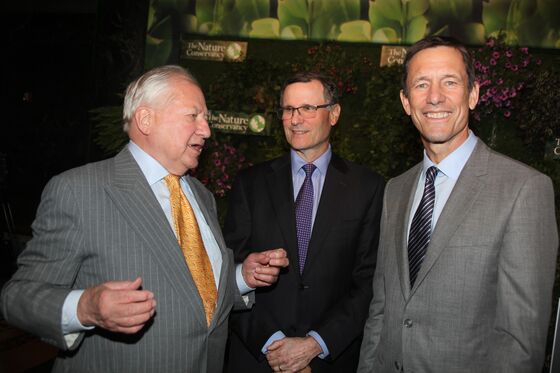 Tercek, who's run the conservancy for 10 years, has been working to get things done not just with philanthropic capital. The "Goldman of nature," as he described it, created a merchant bank, NatureVest, to generate deals that deliver financial returns and benefit conservation. It's also forming a partnership with a private equity firm.
The organization, founded 67 years ago to preserve the Mianus River Gorge near Bedford, New York, is still protecting land. Last year it bought the Bixby Ranch on the California coast with a $165 million gift.
"But as much as we love those kinds of transactions, we don't see that as the way to fully achieve our mission," Tercek said.
One new focus is cities. "Half the world's people lives in cities," and soon it will be three-quarters, he said. "For cities to be sustainable, for our whole mission to work, they will have to have nature embedded in everything they do."
In the past few years, the conservancy has taken on 25 urban projects in places including New York that use nature to protect against storms and purify the air, he said.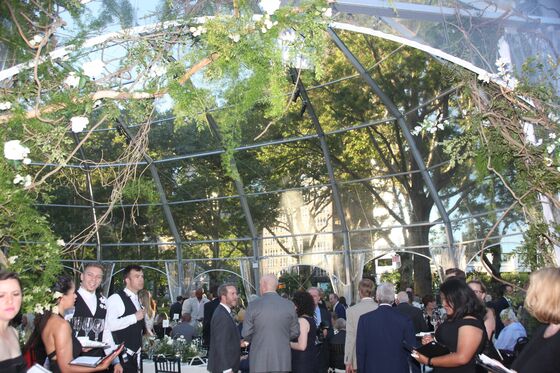 Those who attended the Battery Conservancy gala on Tuesday evening -- including First Data CEO Frank Bisignano, Jerry Ouderkirk and Chris Davis, know all about the role nature can play in cities. Superstorm Sandy did a number on the Battery, the park at the tip of Manhattan that's a gateway for the Statue of Liberty and Ellis Island. Now that it's recovered, the group's founder and president, Warrie Price, talked about the park as a buffer from wind and rain, protecting the skyscrapers of the Financial District.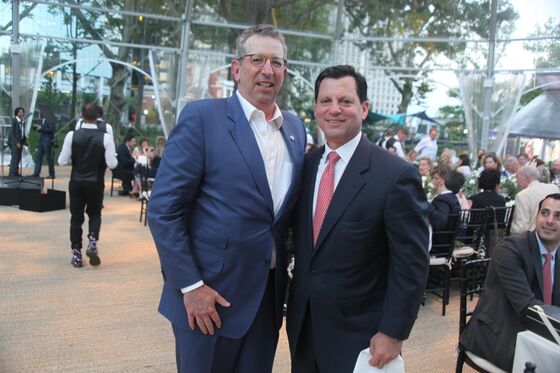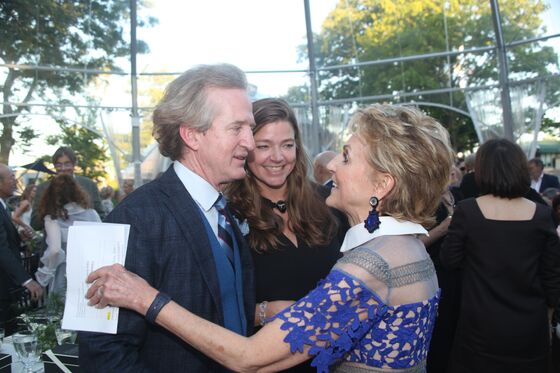 On Tuesday, the park looked pristine after almost 25 years of design and restoration -- and guests could truly enjoy it. That's because the dinner took place in the park, with cocktails outdoors and dinner in a clear domed tent.
Estee Lauder's Jo Malone brand brought in bouquets of jasmine and diffusers spreading the scent of lime basil and mandarin. John Demsey was honored, with Leonard Lauder and Fabrizio Freda on hand.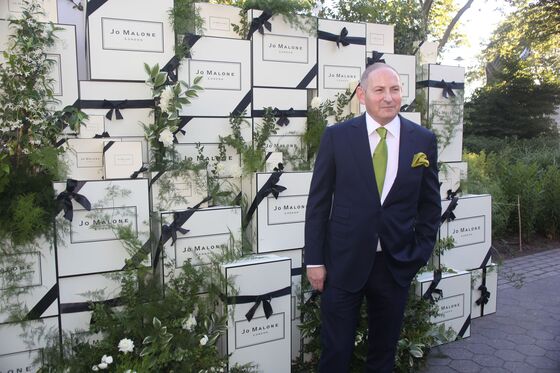 Alexandra Richards spun tunes as New York City Ballet star Tiler Peck checked out the Seaglass Carousel, that trippy ride where you whirl around while sitting in a giant fiberglass fish. It's known to fans of Showtime's "Billions" as the place Taylor Mason goes after not getting what she wants in her comp meeting with Bobby Axelrod. On this evening, it was just the spot to bring your gala date.