Merkel-Trump Clashes Push Germany to Watershed Moment With U.S.
(Bloomberg) -- There is a corner of Berlin where the golden age of U.S.-German relations lingers on.
Visitors to the Allied Museum on Clayallee -- a boulevard named for General Lucius Clay, commander in chief of U.S. forces in Europe after World War II -- are greeted by a propeller aircraft that flew in supplies to West Berlin during the Soviet blockade of 1948-49, ensuring the city remained an island of western freedom in a sea of communist control.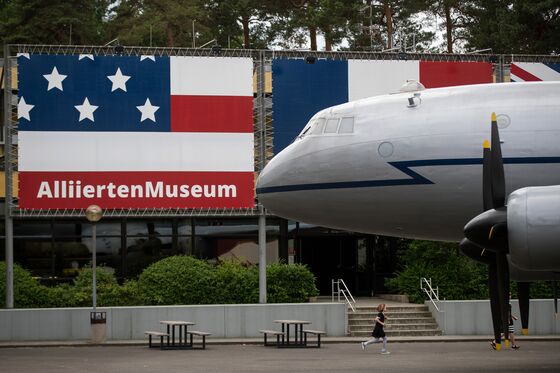 An exhibition called "How enemies became friends" features the military uniform and wedding dress of a postwar German-American couple. There's also a self-made parachute U.S. pilot Gail Halvorsen used to drop Hershey bars to Berlin's children, earning him the nickname "The Candy Bomber."
"This is still very much considered the good America," said Florian Weiss, curator of the museum founded in 1994 as a thank-you to the U.S. for its protection during the Cold War and financed by the German government. "The idea that the United States has defended our freedom is still very much alive here."
A quarter century later, that sentiment is wearing thin in the era of Donald Trump. Beyond the museum grounds, in Berlin and across Germany, belief in what Weiss called "the myth of America as the protector of freedom and democracy" is evaporating under a sustained onslaught by the U.S. president.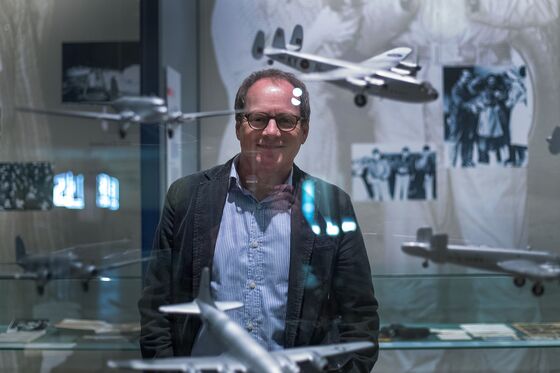 It's an unsettling shift for Germany and a risk for Chancellor Angela Merkel, whose traditional allegiance to the U.S. has her on a collision course with Washington. While she isn't alone in struggling to adapt, Trump's attacks on everything from German car exports to migration policy make it particularly difficult for Germany's chancellor of 13 years to respond.
"We're looking at the most volatile strategic moment in the history of the federal republic, with no strategic solution in sight," said Thomas Kleine-Brockhoff, vice president of the German Marshall Fund in Berlin. "There's a realization that things are going to get much worse before they get better."
For all of the recent clashes, U.S.-German alienation has been brewing for a while.
Early contacts with Trump's White House left the chancellery in Berlin shocked about an administration that seemed dismissive of traditional trans-Atlantic ties, with a complete disregard of history. Last week, German Foreign Minister Heiko Maas said "the global order we've known and grown accustomed to" is dead.
Trump's latest attack on Merkel's migration policy illustrates the point. Wading into German politics this week, he said Germans "are turning against their leadership" and that crime had increased since Europe's refugee crisis, even as German government data show a historic drop in 2017.
Merkel wearily replied that the statistics speak for themselves. "Does Trump want to topple Merkel?" asked Bild, the nation's most-read daily newspaper.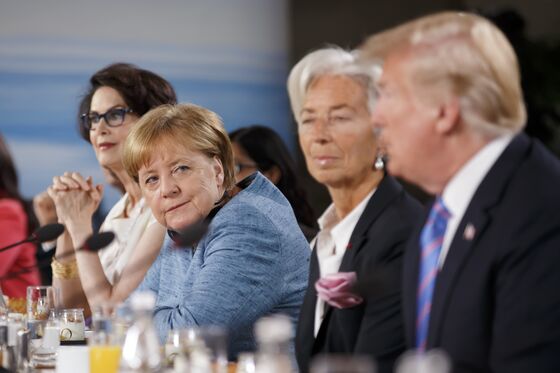 The estrangement isn't entirely one-sided. Germany has faced demands from several U.S. administrations to boost defense spending to the NATO benchmark of 2 percent of gross domestic product, a target Merkel says the country won't reach in the foreseeable future. The conflict is likely to heat up again ahead of a North Atlantic Treaty Organization summit in Brussels in July that Trump is expected to attend.
As for Germany's trade surplus, it's been criticized even by the European Commission, which says the government could do more to shrink the imbalance.
"There's a lot of complacency in Berlin," said Nile Gardiner, director of the Heritage Foundation's Margaret Thatcher Center for Freedom in Washington. "Germany's clout in Washington has declined meteorically" from the privileged status Merkel had with Barack Obama's administration, he said.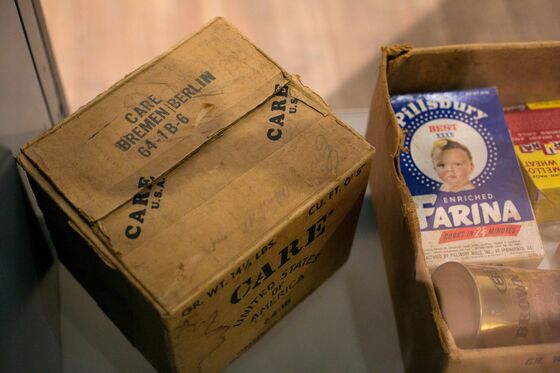 Conflict also has reignited over the Nord Stream 2 gas pipeline from Russia to Germany, which the U.S. has long opposed. Merkel dismissed Trump's demand to scuttle the project, which coincided with the European Union's unsuccessful bid to halt U.S. tariffs on steel and aluminum imports.
On migration, a theme stoked by Trump that's tearing at the EU's seams and putting Merkel under pressure at home, the chancellor remains opposed to closing Germany's borders. She's making another attempt to craft a Europe-wide border security plan on Sunday.
The divisions are serious enough that there's a growing sense in Berlin that Germany, long accustomed to working under the U.S. security umbrella and sidestepping criticism of its export prowess, needs to strengthen trade ties with countries from Latin America to Asia. In Europe, Merkel is joining with French President Emmanuel Macron to tighten EU bonds.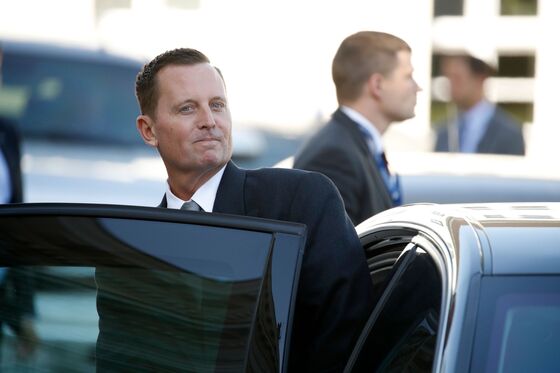 Yet Richard Grenell, the U.S. ambassador to Germany who fueled tension on his first day as Trump's envoy in May, dismisses Merkel's thesis that Trump's actions such as pulling out of the Iran nuclear accord are realigning the U.S.-led global order.
"I don't buy that at all," he told a small group of journalists in Berlin. "We have disagreements, but we're deep friends."
That friendship has a nostalgic ring in the area around the Allied Museum, a neighborhood of leafy streets and villas (including the U.S. ambassador's) that was the heart of the American sector when the Berlin Wall divided the city into east and west during the Cold War.
Almost 25 years after U.S. troops left, it's hard for Germany to escape the shared history -- moments such as John F. Kennedy's "Ich bin ein Berliner" speech in 1963 vowing to defend democracy against communism and Ronald Reagan's call in 1987 for Soviet leader Mikhail Gorbachev to "tear down this wall."
But while Merkel's political survival depends on steering Germany through changing times, some in her government suggest that Europe can wait Trump out.
"The trans-Atlantic partnership was our good fortune," German Economy Minister Peter Altmaier, 60, a Merkel confidant, said in a speech last week. "The future of European-American relations can't be allowed to depend on who is U.S. president, German chancellor or president of France."