New York Should Get Ready for Another Scorcher of a Summer
(Bloomberg) -- Looks like it's probably going to be another hot summer in New York and the rest of the Northeast, and that means higher demand for electricity and natural gas.
The Northeast will be warmer than normal from July to September, according to the U.S. Climate Prediction Center in College Park, Maryland. So will Alaska's coast and a swath of the West stretching from California to Washington and east to Colorado.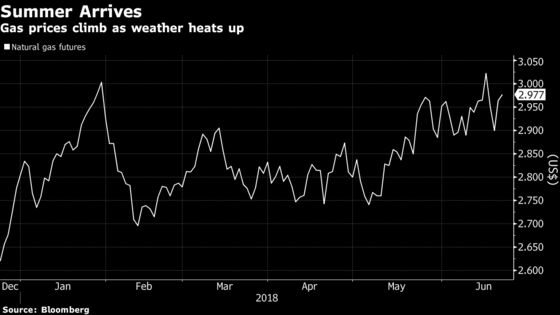 "It is a pretty clear signal," Crouch said in a call with reporters. "We do have a long-term changing climate."
The contiguous 48 states also had a record warm May. Conditions across the country and in the northern Pacific and Atlantic oceans lined up to make overnight temperatures higher than normal, Crouch said. Temperatures are usually at their lowest at night, so hotter nights contributed to the monthly high.