As World Rages at Detaining Kids, Trump Blinks
Donald Trump often revels in criticism of his most contentious policies, particularly those popular with his base.
But separating undocumented children from their parents proved a step too far in pursuit of strong border enforcement. After days of defending the policy – and falsely blaming Democrats for it – the U.S. president signed an an executive order yesterday to end it.
Amid growing international, domestic and corporate outrage, Trump told reporters he "didn't like the sight or the feeling of families being separated."
The move may be more of an exercise in damage control ahead of the Congressional midterm elections than a clear solution to a problem that the administration created with its April decision to prosecute anyone suspected of crossing the border illegally.
The order includes no timeline for the government to begin detaining families together and is silent on when or how children already taken from their parents will be reunited with them.
Members of Congress are no closer to a permanent fix, and Trump isn't backing down from his overall policy.
"We have zero tolerance for people that enter our country illegally," he said yesterday.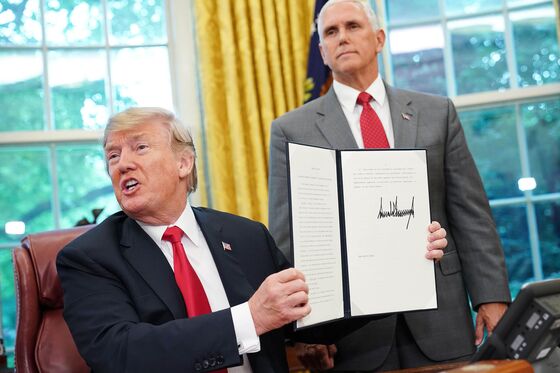 Trade war expands | India followed the European Union and other countries in slapping retaliatory levies on U.S. goods, while China reiterated it's "fully prepared" to respond to any new tariffs imposed by the Trump administration. Traders are getting nervous: The benchmark Chinese stock index sank 1.4 percent on Thursday, falling for fifth day out of the last six, and other emerging markets also declined.
Brexit ground zero | Prime Minister Theresa May might have avoided defeat in Parliament yesterday over her Brexit bill that transfers EU rules into U.K. law, but the fallout from the vote could have lasting consequences and EU leaders are already worrying the worst is yet to come. As the turmoil saps Britain's political energy, the causes of Brexit remain, Thomas Penny and Rodney Jefferson report from Sunderland, in northeast England.
Tariff haul | The Trump administration has collected more than $775 million so far from its metal import duties, Mark Niquette reports, even as lawmakers from both parties called for improvements in handling company exclusion requests. The tariffs, imposed in March, have generated $582 million from steel imports and $195 million from aluminum as of last week, and the combined total is expected to top $1 billion within the next six weeks.
India's fake news fighter | While Trump uses the term "fake news" to describe stories he doesn't like, the situation is much more intense in India. Bogus reports of child kidnappers and murderers spread on the WhatsApp messaging service are terrifying villagers – and prompting mob lynchings. But one Indian police officer is fighting back with community policing and education. And it's working.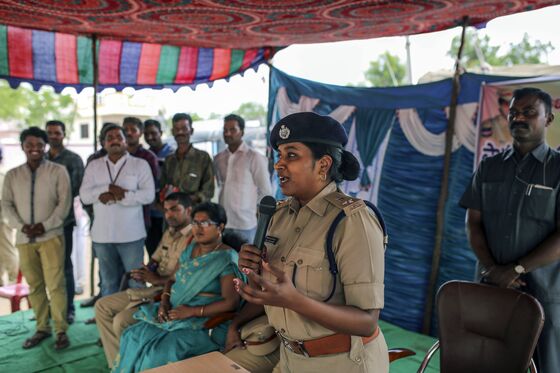 View from the Black Sea | With Turkey's June 24 election only days away, nowhere is President Recep Tayyip Erdogan's grip on power more complete than in his hometown of Guneysu. Yet as Ugur Yilmaz and Constantine Courcoulas found, beneath displays of propaganda is growing economic unease and a sense that after five consecutive years of currency depreciation and surging borrowing costs, things may be moving in the wrong direction.
Trump is planning to meet with Russian President Vladimir Putin during a visit to Europe next month, according to two people familiar with the matter. Two possibilities are either before the NATO summit in Brussels on July 11 or after Trump's visit to Britain on July 13.
And finally ...  Saudi Arabia is accepting bids for a project to dig a canal along its eastern border that would turn the peninsula of Qatar into an island ringed with nuclear waste, according to Saudi media. The plan for the 60-kilometer (37 miles) canal, which hasn't been confirmed by the government, would literally cut off Qatar from Saudi Arabia after the two countries severed diplomatic, transport and trade ties last year.