Takeda's CEO on China, Cancer Drugs and Alzheimer's Disease
(Bloomberg) -- Christophe Weber, the first foreign-born chief executive officer of Japan's Takeda Pharmaceutical Co., last month inked a $62 billion takeover of rare-disease drugmaker Shire Plc. The deal will reshape the 237-old, Osaka-based company into a global powerhouse. In a recent interview in Manhattan, the French-born CEO talked about exciting areas of research and the potential of China. (This interview has been edited and condensed for clarity.)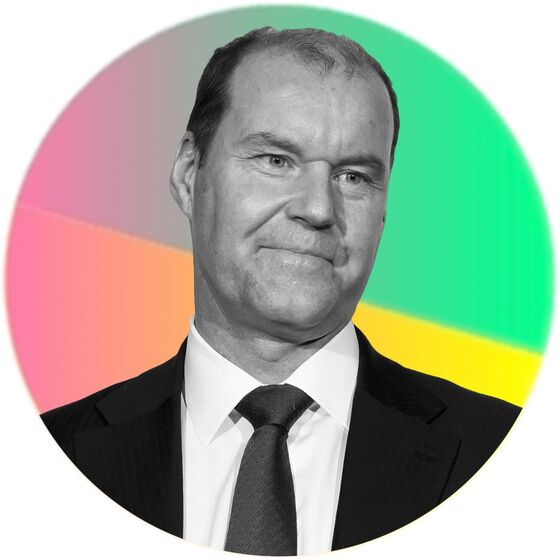 What will China's future be in the pharmaceutical industry?  
For years the Chinese market was dominated by old molecules with, very often, local generics and original brands. But it was very difficult to progress with new innovative products. It used to take years to get the Essential Drug List [a list of medicines covered by the national medical insurance] updated in China. For decades, they did it once or twice, with only a few molecules. 
Then last year, they had their first batch of updating their Essential Drug List. They added many new products, including in oncology. This is a new paradigm for pharmaceutical companies. When I joined the company, we decided to accelerate the development of new products in China. 
They are moving toward the direction of upgrading their skills. We see more biotech investment. They're trying to create an ecosystem, so that R&D investment will come.
What do you see as Takeda's role?  
We are a relatively small player today. But three years ago, we decided to really increase our investment for China and now, we are very pleased to be able to launch seven new products in the next five years.  
Last year, U.S. regulators approved the first two drugs in a novel class of cancer treatments known as CAR-T, which re-engineer a patient's own T-cells to fight cancer tumors. Takeda has two partnerships, with Noile-Immune and GammaDelta. What's your strategy?
We don't want to be a follower. 
These partnerships potentially bring us some future generations of CAR-T. For example, GammaDelta: These are T-cells which are different from the first generation. They could be allogeneic CAR-T. So, it could be a completely different way of leveraging this CAR-T technology. 
Yes. It could be off-the-shelf because it could be allogeneic. That's the premise. This is really early stage. 
Within oncology, we have prioritized immune-oncology, and that's very much where we want to go — it is to find the next stage. 
You've made disease of the central nervous system a focus. What's exciting there?
We have one compound in narcolepsy and it is potentially very effective, and there is nothing today in narcolepsy. This is a disease where people fall asleep without controlling: You drive and then... [Weber drops his head, makes a "pfff" noise to simulate sleeping]. It's a huge impact on the life.  
Why it's so hard to develop treatments in Alzheimer's disease? 
The etiology is still not totally known — it's better known but not still completely fully understood. And then the number of modalities that we can deliver or use to get access to the brain is more limited.  That's one of the reasons why we did this partnership with a company called Denali Therapeutics, because it's a transport mechanism to bring a big, big, big molecule into the brain.