Porsche Buys Stake in Electric Ferrari Rival to Push Tech Shift
(Bloomberg) -- Porsche bought a 10 percent stake in Rimac Automobili, a Croatian maker of electric supercars and components, as the German sports car brand looks to accelerate its shift into battery-powered vehicles.
"Rimac has impressively demonstrated its credentials in the field of electromobility," Lutz Meschke, finance chief for the unit of Volkswagen AG, said in a statement. "We feel that Rimac's ideas and approaches are extremely promising, which is why we hope to enter into close collaboration with the company."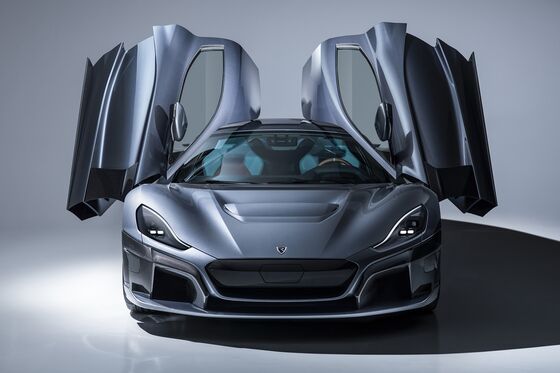 The investment is indication that Porsche's electric car plans extends beyond the Taycan. The Stuttgart-based maker of the 911 sports will start production of its first all-electric model -- based on the Mission E concept car -- next year. The car is currently being tested, meaning the partnership with Rimac will involve future models.
Rimac's C Two rivals elite cars like Ferrari's top-of-the-line La Ferrari in terms of performance. The Croatian supercar accelerates to 60 miles per hour in as little as 1.85 seconds and boasts a top speed of 258 mph. Its electric powertrain offers a range of 650 kilometers (400 miles) and its battery can be recharged to 80 percent capacity in 30 minutes.
The Zagreb-based company was founded by Mate Rimac in 2009. In an investment round in September, Chinese battery maker Camel Group Ltd. invested 30 million euros ($35 million) in Rimac. Other investors include Colombian entrepreneur Frank Kanayet Yepes, Hong Kong businessman Tek Cheung Yam and China Dynamics Holdings Ltd.
The company has said it's been profitable since 2012 and in November 2014, put its valuation at 70 million euros. Porsche declined to provide financial details of its investment in Rimac.