Biggest Wine Auction Ever Nets $35 Million for Rare Burgundy
(Bloomberg) -- The last batch of Burgundy from revered producer Henri Jayer sold for 34.5 million Swiss francs ($35 million) in Geneva on Sunday, more than double the upper-end estimate, in what the seller described as the largest wine auction ever.
Bidders gathered at the Michelin-starred Domaine de Chateauvieux for what Baghera Wines, the auctioneer handling the sale on behalf of the late Jayer's daughters, said was the final opportunity to purchase wines directly from his cellar. All 1,064 bottles were sold, including 855 standard ones and 209 magnums of vintages between 1970 and 2001 from prized vineyards such as Cros-Parantoux.
"This historical auction opens a new page in the world of fine wines," Michael Ganne, the founder of Baghera, said in a statement. Each of the lots was the subject of fierce bidding, according to the statement. The haul surpassed all earlier wine auctions, Baghera said.
Burgundy prices have risen strongly over the past decade, reflecting the scarcity of wines from the region's top producers. The low levels in some of the decades-old bottles sold over the weekend, which can indicate spoilage, didn't deter buyers. Jayer, who died in 2006, was a "magician" who could turn even unassuming stretches of Burgundian soil into extraordinary wines, Giles Burke-Gaffney, buying director for the region at London importer Justerini & Brooks, said in advance of the sale.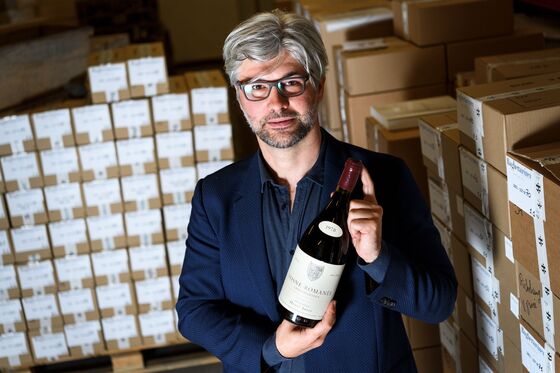 Baghera, which has pulled lots from previous auctions of other wines after experts questioned their authenticity, surpassed the figure achieved at a Christie's auction of bottles from Jayer's cellar six years ago in Hong Kong. Ganne, a former Christie's employee, also helped oversee that sale.
Baghera had estimated the sale this weekend would fetch as much as 13 million Swiss francs.