Congo Opposition Leader Says State Canceled His Passport
(Bloomberg) -- Democratic Republic of Congo opposition leader Moise Katumbi said the authorities revoked his passport and won't allow him to replace it.
Katumbi was advised last week by Belgian airport services, after returning from a trip to Israel, that his semi-biometric passport had been withdrawn from the system. A request to the Congolese Embassy in Belgium for a full biometric passport was rejected in February "without valid reason," his office said in a statement published on his verified Twitter account.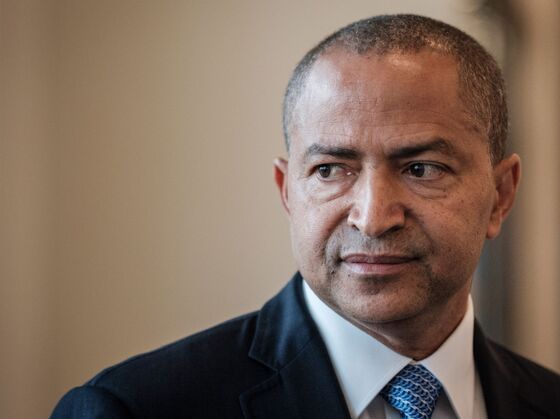 "This incident illustrates the continued fierceness of the regime" against Katumbi, his office said. "It confirms also the instrumentalization of state institutions by the Kinshasa regime."
Katumbi, the former governor of copper-rich Katanga province, has been in self-imposed exiled since May 2016, soon after he split with President Joseph Kabila and announced an intention to replace his one-time boss. A month later, he was convicted in absentia for illegally selling a property, while two other investigations remain open -- including allegations he violated Congo's ban on dual citizenship. Katumbi denies the allegations, which he says are politically motivated.
Congo's Foreign Ministry announced the phasing out of semi-biometric passports last September.