It's Like Sorrell Never Left as Ousted WPP CEO Returns to Cannes
(Bloomberg) -- Martin Sorrell's trip to the advertising industry's annual jamboree in Cannes this week will look like every other year, with one major distinction: He's no longer running the world's largest ad group.
For decades, Sorrell has held court in Cannes, the industry's biggest conference on the French Riviera, drumming up business and sharing his latest views on marketing. Being ousted in April as chief executive officer of WPP Plc, the business he grew from the shell of a wire shopping basket maker, isn't holding him back.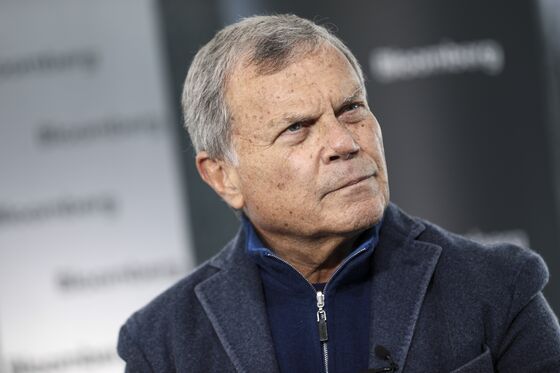 There's plenty for Sorrell to do. Though executive chairman of S4 with significant power over deals and appointments, he's looking for a CEO to help run the business and he's scouting acquisition targets in the field of marketing services and advertising technology.
"The sooner the better," Sorrell, 73, said last week, when asked how quickly he wants to get S4 up and running.
Sorrell's presence in Cannes comes as the world's top advertising firms -- WPP, Omnicom Group Inc., Publicis Groupe SA and the Interpublic Group of Cos. -- wrestle with challenges. They've come under pressure as major consumer goods companies cut advertising spending and consulting firms increasingly compete for marketing projects.
Sorrell resigned from WPP after the company investigated allegations of personal misconduct and misuse of company funds. Last week, several media outlets reported that the company was probing allegations that he used WPP money to cover a visit to a brothel. Sorrell has denied any wrongdoing at WPP.
Investors also worry about marketers doing more advertising work in-house to cut costs, while calls for greater transparency around the fees charged by agencies is another threat to margins.
WPP has suffered the most in the stock market, with its shares slumping 28 percent in the past year. Publicis is down about 12 percent while Omnicom and Interpublic are down less than 10 percent.
Cannes Lions runs Monday through Friday. Sorrell is making appearances late in the week, including an interview on stage by Ken Auletta, a media writer for The New Yorker, on Friday.
"He seems to have a fire that can't be put out," said Nick Manning, senior vice president at MediaLink, a strategic advisory firm. "He's the most influential and forward-thinking player in our industry and we shouldn't under-estimate his ability to attract capital and make big moves."