Australian Energy Retailers May Face Intervention on Prices
(Bloomberg) -- Australia's energy retailers face further government intervention in the market if they don't move to lower power prices for consumers after a drop in wholesale charges, according to Energy Minister Josh Frydenberg.
Wholesale charges have fallen by about 30 percent from last year and that should start to flow to customers, Frydenberg said Sunday on Sky News. While the companies are "on notice," the government will await a report from the Australian Competition and Consumer Commission later this month before deciding if more intervention is required and in what form.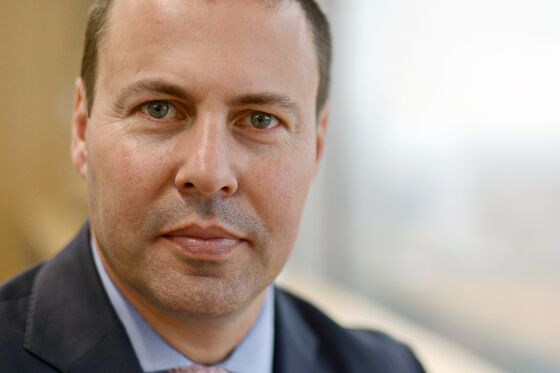 "We need to see prices come down more," Frydenberg said. "Prices have moved, but certainly it's not enough. We want to see prices come down more and we're confident that will be the case."
Energy ministers from Australia's six states and two territories met last week as the federal government seeks an agreement by August on its contentious National Energy Guarantee, which aims to lower electricity prices and require generators to guarantee reliable supply and limit emissions. The nation, one of the world's biggest coal and gas exporters, has been mired in an energy crisis that has pushed up local power prices and cast doubt on the reliability of its grid.
Prime Minister Malcolm Turnbull's intervention in the gas market via a proposed domestic supply mechanism has led to prices falling by as much as 50 percent, according to the ACCC, Frydenberg said. He also criticized energy company AGL Ltd. for a 2015 agreement to sell 254 petajoules of gas to Gladstone LNG that was exported to Asia. AGL has since proposed to build an LNG import terminal south of Melbourne to bring gas back into the country.
"It was a terrible decision, it short-changed its customers. It was short-sighted, it was irresponsible and AGL have a lot of explaining to do to its customers," Frydenberg said. "Now they're looking to build expensive import terminals to provide exactly that same service."
The proposed import terminal at Crib Point, if completed, will increase supply and place downward pressure on prices, an AGL spokesman said by email. The company's has supplied about 9 percent of the third-party gas purchased by the Gladstone LNG project, he added.
"AGL's sale of gas to GLNG did not lead to the gas supply shortfall and was made at a time when the market dynamics were significantly different than they are today," the spokesman said.