Ex-Carrefour Boss Gives Up $4.6 Million Bonus After Pay Furor
(Bloomberg) -- The former boss of top French supermarket chain Carrefour SA walked away from a multi-million-euro payment after the country's economy minister denounced his package as exorbitant.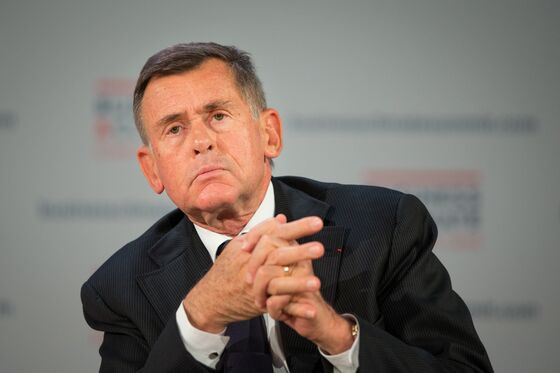 Former Chief Executive Officer Georges Plassat decided to waive his right to a non-compete fee valued at 4 million euros ($4.6 million) because of the "misunderstanding" surrounding the award, the company said in a statement Saturday. The payment was part of a 13.2 million-euro package for the final year of his five-year tenure. He left last July.
Such levels of pay are "shocking," Economy Minister Bruno Le Maire's office said in a texted statement on Saturday. Compensation must reward success, not failure, and Plassat's team left the retailer in bad shape, compelling new management to restructure and cut jobs, according to the statement.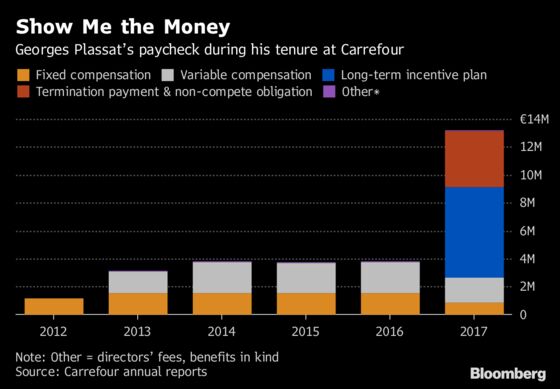 Business lobby Medef on Saturday also issued a statement promising to publish a new code of conduct within days that will prevent excesses in future as opposition from unions and the government revives a furor about executive compensation.
Carrefour reported a net loss of 531 million euros ($648 million) for 2017, the year Plassat left, amid what the hypermarket operator called intense competitive pressure. Le Maire's comments echo criticisms by his boss, President Emmanuel Macron, who as economy minister denounced former Alcatel-Lucent SA CEO Michel Combes in a similar case in 2015.
One-third of Carrefour shareholders opposed Plassat's pay package when it was voted on at the annual general meeting on Friday.