Apple Says Problems With Maps App Resolved After Four Hours
(Bloomberg) -- Apple Inc. said issues with its Maps application that caused service for navigation and location search to be down for several hours earlier Friday have been resolved.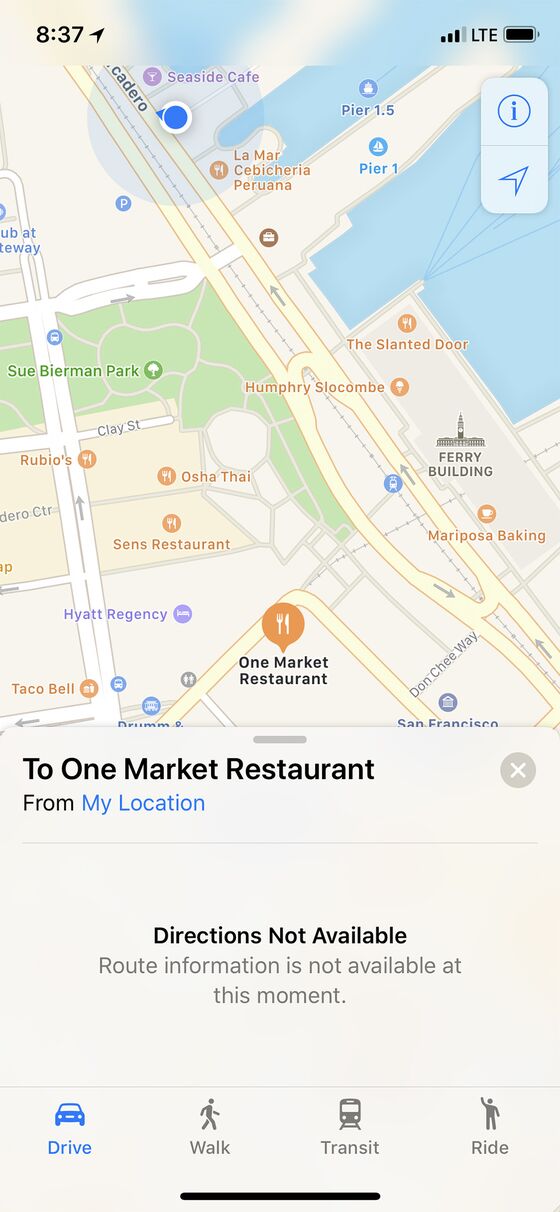 The app was having problems between 5:48 a.m. and 10:05 a.m. in California, according to a notice on Apple's website. While Apple Maps was riddled with bugs and poor data upon its launch in 2012, the service's search and navigation features have rarely stopped working. Maps is a key feature for mobile devices like smartphones, used for navigating in the car, by foot, or by public transportation.
Apple didn't say what caused the issue, which affected consumers globally.