Blackstone to Step Up Buying in Asia After Raising $9.4 Billion
(Bloomberg) -- Blackstone Group LP said it will accelerate its Asia-Pacific investments after raising a combined $9.4 billion from two funds dedicated to the region.
The New York-based alternative asset manager will have $15 billion to deploy to real estate, private equity and other opportunities in Asia once money from its global funds is included, according to Jonathan Gray, Blackstone's president and chief operating officer.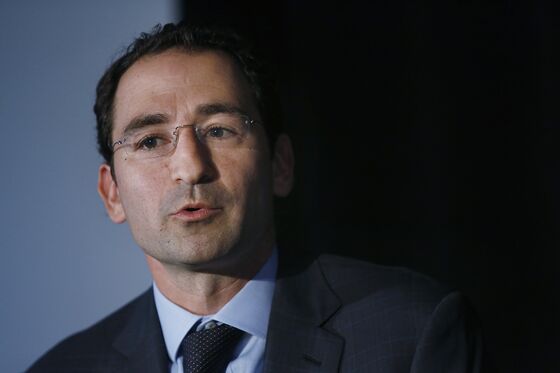 "The combination of underlying growth in China and India and the opening of Japan to foreign capital gets us excited," Gray said in an interview, referring to the increasing willingness of Japanese entrepreneurs to accept investment from overseas private equity firms. As the Asia-Pacific market matures "the opportunities for us to execute our strategy in private equity go up," he added.
The U.S. firm announced Wednesday it raised $7.1 billion for its second Asian real estate fund and $2.3 billion for its first regional buyout fund. It joins global rivals such as Carlyle Group LP, TPG and KKR & Co., which have been raising large amounts for Asian buyouts as opportunities emerge in markets ranging from China to India and Japan.
Blackstone expects to raise the proportion of Asian investment in its total business from slightly less than 10 percent at present, with a particular focus on opportunities in China, Gray said.
"Blackstone has quietly built up a very large Asia business and has the intention to build something even bigger going forward," said Gray. "Long term, given the scale of the Chinese economy, that obviously has most white space."
High prices and the large amount of buyout money chasing Chinese companies have produced an "opportunistic" approach to the market in recent years, with Blackstone on average selling more China assets than it has been buying, said Asia-Pacific Chairman Chris Heady, who is also the U.S. firm's head of real estate for the region. "That probably is going to change," he said, citing signs of tightening credit in China.
Blackstone in January completed the acquisition of about $200 million of non-performing loans from China Huarong Asset Management Co. and in April hired Yan Yan, the former president of office developer Soho China Ltd., to pursue Chinese commercial real estate acquisitions.
The Asia real estate fund will continue to focus on acquiring logistics assets and warehouses in China, Japan, Korea and Australia, Heady said. Blackstone has already acquired about 49 million square feet of warehouse space in Asia, mostly located in China and Australia.
Heady said the firm will look for more opportunities to acquire and take private firms with real estate holdings. In October, Blackstone bought two trusts that own Japanese assets: Australia-listed Astro Japan Property Trust and Singapore's Croesus Retail Trust. Another priority is the purchase of Japanese apartment buildings, primarily in Tokyo and Osaka, according to Heady.
Even though it's the first time Blackstone has raised a dedicated Asian buyout fund, the firm has invested about $3 billion of equity in the region from its global fund in the past five years, mainly in China and India, said Ed Huang, head of the private equity business for Greater China. It will have $3.8 billion to invest in Asian buyouts by tapping the global pool along with the $2.3 billion in the new regional fund.
Blackstone is also building a private equity team in Japan, Huang said, after hiring Katsuyuki Kuki to head the operation last year.