California Surfer Dreams Lure Brazil's Iconic Flip-Flop Brand
(Bloomberg) -- Alpargatas SA, the Brazilian maker of the Havaianas flip-flops, is betting California's famed surfer culture will help it gain traction in the world's largest economy and offset weakness in its home market.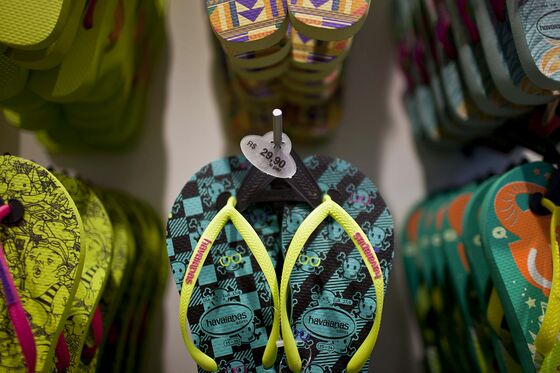 The company is moving the bulk of its U.S. operations to Los Angeles while maintaining an outpost in New York, a step it hopes will invigorate the brand. "There is a stronger cluster in beachwear and sports in the West Coast," Chief Executive Officer Marcio Utsch said in a phone interview.
As part of its U.S. expansion, Alpargatas has rehired Eno Polo, the executive who oversaw the company's European operations from 2008 to 2016. The company, which owns the Topper and Mizuno sportswear brands and Osklen apparel in addition to Havaianas, will also focus on Florida -- another U.S. state known for its beach culture.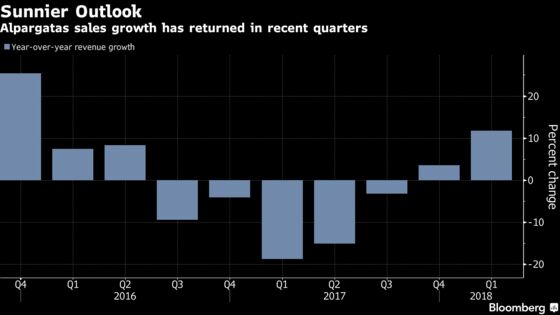 "Our goal is to grow double digits, year after year," Utsch said, referring to the U.S. market. "The U.S., Colombia and India are our priority growth markets right now."
Alpargatas is looking abroad amid a weak economic recovery at home. "Brazil's economy is locked up," Utsch said, citing high unemployment, persistently low consumer confidence and volatility related to the nation's upcoming elections. This has taken a toll on the apparel maker's shares, which are down 30 percent since the beginning of the year. That compares with a drop of 5.4 percent for the Brazilian benchmark Ibovespa index -- and has raised the concern of investors.
"We decided to reduce our exposure to the company due to the challenging scenario in Brazil's and Argentina's economies," said Gustavo Gato, a fund manager at Explorador Capital Management. He also cited the company's "slow expansion" into other markets.
Alpargatas sold more than 47 million pairs of Havaianas flip-flops in Brazil in the first quarter, compared with about 7 million in other markets.
The company is retooling after a 3.5 billion reais deal last year that saw a group of holding companies for the billionaire Setubal and Villela families take control of Alpargatas from the scandal-plagued Batista family. The investors are Itausa - Investimentos Itau SA along with Cambuhy Investimentos Ltda. and Brasil Warrant.
Alpargatas has taken measures to improve its corporate governance, such as naming two independent board members and more than doubling the number of board meetings, Itausa's Chairman, Alfredo Setubal, said in an interview.
"We're getting to know the company and fixing its governance," Setubal said. "After that, we see the possibility of making operational changes, improving efficiency and gaining market share."